Transcendental Meditation Reduces Symptoms, Use Of Psych Meds Among Soldiers With PTSD, Anxiety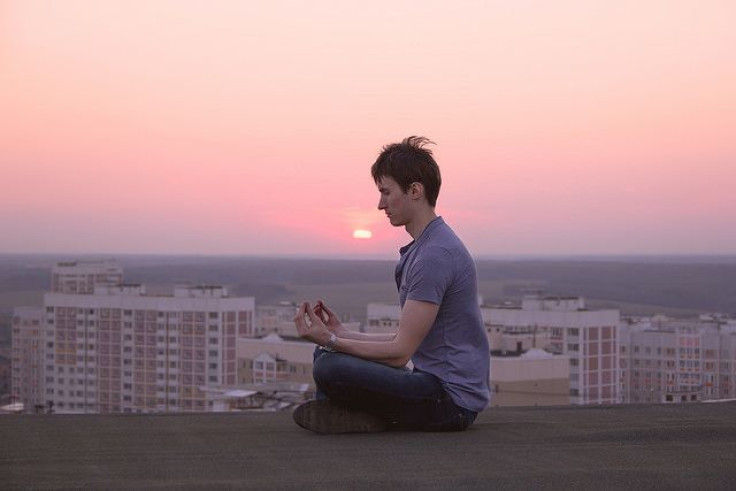 Regular practice of transcendental meditation enabled active duty service members with post-traumatic stress disorder (PTSD) to better control their symptoms, a new study finds. While most participants experienced increased well-being, some found meditation helped reduce or even eliminate their use of psychotropic medication.
The prevalence of PTSD in infantry groups deployed to Operations Enduring Freedom and Iraqi Freedom is 13.2 percent, say the authors of the study. Yet, seeking behavioral health care is stigmatized in the military and may even negatively impact career advancement. The researchers of the current study explored meditation as a potentially effective alternative to seeing a therapist to help those who suffer PTSD or anxiety disorders.
20 minutes, twice a day
Transcendental Meditation (or TM) is "a simple, natural, self-guided procedure that is practiced 20 minutes twice daily, sitting comfortably with eyes closed, at a convenient time each morning and afternoon," wrote the authors. Despite this simplicity, meditation offers a range of health benefits. Practitioners of TM — which includes Silicon Valley tech heads and Wall Street hedge fund managers — tout reductions in blood pressure, in cardiovascular disease, and in the use of antihypertensive medications. Importantly, the authors say, academic research supports these claims. Perhaps the most surprising benefit of meditation is a discernible difference in age-related gray matter loss: A recent study found meditators who reported a 20 year practice, on average, had higher brain volumes than their age-matched comparisons.
To understand whether TM might benefit active military personnel, the research team studied 74 service members with PTSD or anxiety disorder, who were seeking treatment at Dwight David Eisenhower Army Medical Center's Traumatic Brain Injury Clinic at Fort Gordon, Georgia. Many of these active-duty service members said their symptoms were the result of multiple deployments over multiple years. Enlisting their help, the researchers instructed half of these service members to meditate regularly in addition to receiving their usual care. The remaining half received only their usual care.
After one month, 83.7 percent of the meditators had stabilized, reduced, or stopped their use of psychotropic drugs, while 10.9 percent had increased their medication dosage. By comparison, 59.4 percent of those who did not meditate had stabilized, reduced or stopped taking psychotropic drugs while 40.5 percent were taking more medication. The research team recorded similar percentages in the following months.
By six months, non-meditators had experienced about a 20 percent increase in their symptoms compared with those who practiced TM.
Based on their results, the research team believes TM is a "viable treatment" for reducing symptoms and associated medications for PTSD and anxiety disorder in military treatment facilities. However, they caution the small number of participants means their research cannot be interpreted as conclusive.
"The TM program may serve to address the stigma of being seen by a military behavior health provider, making it a potentially attractive treatment option for Service Members," concluded the researchers.
Source: Barnes VA, Rigg JL, Williams JL. Clinical Case Series: Treatment of PTSD With Transcendental Meditation in Active Duty Military Personnel. Military Medicine. 2016.
Luders E, Cherbuin N, Kurth F. Forever Young(er): potential age-defying effects of long-term meditation on gray matter atrophy. Front. Psychol. 2015.
Published by Medicaldaily.com