Transgender Men And Women Are Sharing Photos Of Their Transitions On Social Media, Celebrating Gender Identity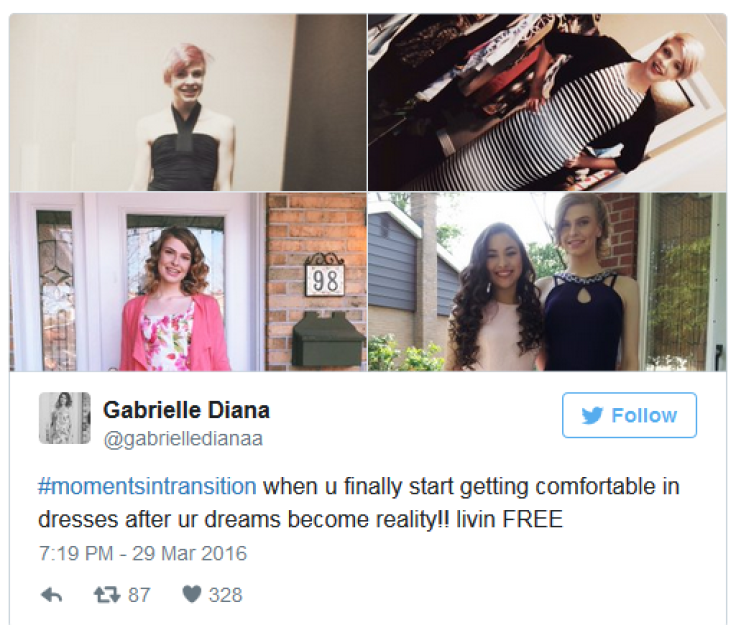 Trans teens face many challenges, such as increased rates of mental illness and feeling unwelcome in certain places. For a look on the bright side, transgender people are using the hashtag #MomentsInTransition to share the times their transition made them feel awesome, reports Buzzfeed.
The movement started after Canadian teen Gabrielle Diana posted on Instagram about how her transition changed her life for the better. Many other young trans people jumped in on the hashtag and shared their own stories, some as simple as the first time they cut their hair, others as detailed as their entire journey from before transition to after.
"In the trans community I've seen a lot of people always looking for what they want to be in the future, which is totally understandable," Gabrielle told Buzzfeed. "I think it's important to look back on defining moments in our transitions and really give yourself props, because it's so important that we recognize our hard work and let it really be noticed."
Check out a few of the posts in the slideshow.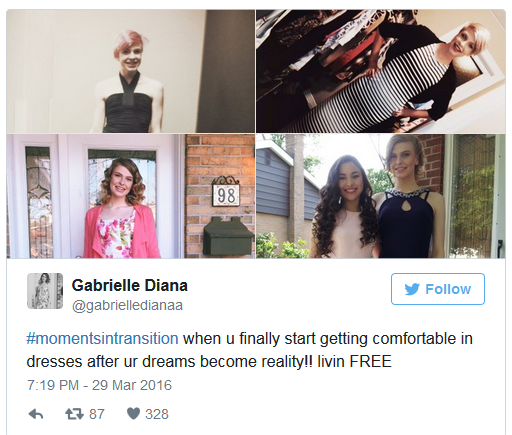 Published by Medicaldaily.com