Treat Childhood Obesity With Behavioral Programs, Not Drugs, Says Updated Government Guideline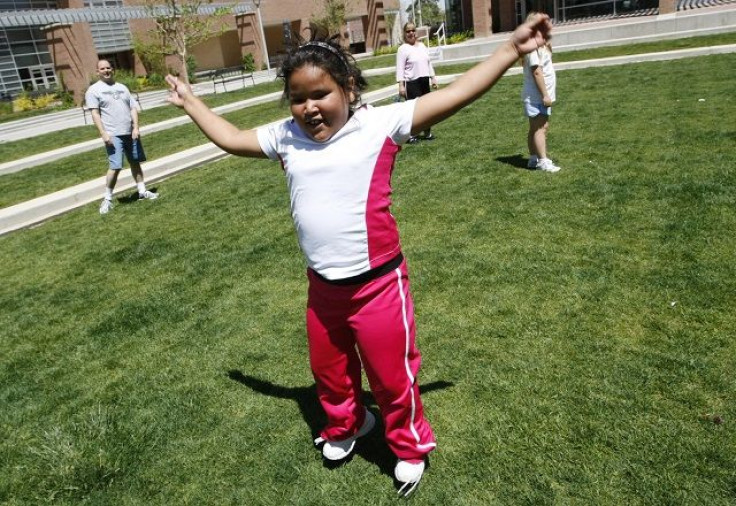 An independent panel of experts that guides nationwide screening practices is gearing up to offer its latest recommendations on dealing with childhood obesity, and highlighted behavioral interventions as the most effective strategy to fight rising obesity rates.
On Tuesday, the U.S. Preventive Services Task Force (USPSTF) released to the public its draft recommendation statement on obesity screening and treatment for children and teens. It advised that doctors screen children for obesity starting at the age of six via measurements of body mass index (BMI), and that those in need of treatment receive intensive behavioral interventions rather than drugs as a first-line option. They gave these recommendations a grade of B, meaning that both strategies combined could have a moderate benefit in treating childhood obesity.
The guidelines are an update to those issued by the task force in 2010. While their overall conclusions haven't changed much since then, the current ones now explicitly reference teens as an important population to target.
The panel was also able to review more recent studies, particularly of weight loss drugs. It found that metformin, a type 2 diabetes drug that doctors are increasingly using to treat obesity in children and adults, had a small degree of success, but that its long-term effects haven't been adequately studied. Similarly, they concluded the drug orlistat, explicitly approved by the Food and Drug administration for treating obesity in people 12 or older in 2012, was lackluster and carried "moderate harms."
Because both drugs were deemed to have "unknown clinical significance," the panel instead singled out behavioral programs as the best tool against obesity. These comprehensive interventions, which could involve nutritional counseling sessions for both children and their families, supervised exercise, and education on how to read food labels, among others, were found to have a modest impact in lowering weight and improving cardiovascular health, especially if they ran for more than 26 hours.
Citing a long-running study of obese children who underwent 30 or more hours of these treatments, the panel noted that 52 percent went on to become obese adults. Meanwhile, untreated obese children who were tracked for similar lengths of time (via unrelated long-running studies) had adult obesity rates ranging from 64 to 87 percent, they added.
Currently, it's estimated that 17 percent of children and teens fit the criteria for obesity (having a BMI in the 95th percentile among kids their age and gender), and 32 percent are overweight. But while the overall rate has stabilized and even shown signs of decreasing in the very young, they continue to climb among black and Hispanic children.
The USPSTF's final recommendations will be made after a standard waiting period for additional public feedback, which will close on November 28.
Published by Medicaldaily.com