The 'Trump 10': Post Election, Hillary Clinton Supporters Put On Pounds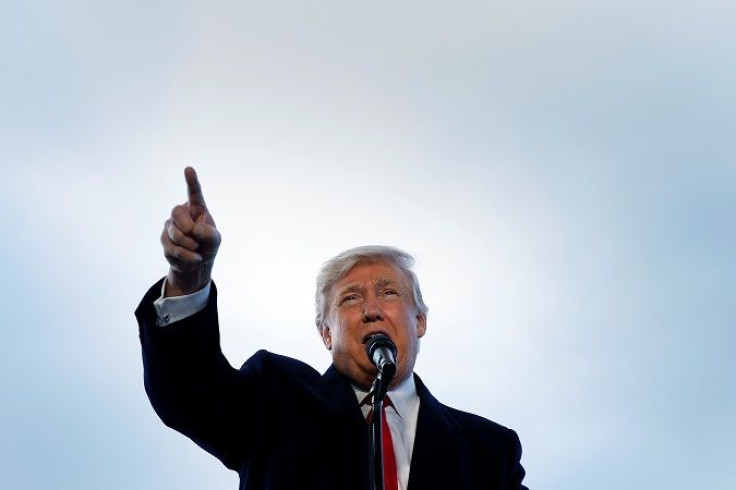 Many Americans across the country are still grieving Hillary Clinton's loss to Donald Trump in the 2016 presidential election. As a result of sadness, stress, frustration, and other anxiety-driven feelings, many liberal-minded folks are turning to food for comfort.
Dubbed the 'Trump 10' by the Boston Globe, this U.S.-wide overeating phenomenon could impact a large number of Americans because Clinton actually won the popular vote with more individual votes than president-elect Trump. In the state of Massachusetts alone, the former Secretary of State received a whopping 68 percent of the vote.
"People are very troubled and stressed and falling back into old habits and eating to calm themselves," Dr. Richard Weil, M.Ed., of Mount Sinai St. Luke's Weight Loss Program in New York, told People. "Anxiety and depression has emerged or been exacerbated. It's reminiscent of post-traumatic stress. This is no joke. We are taking it very seriously."
Read: Is Donald Trump Healthy? Records Reveal How His Health Numbers Compare To The Average American
Diet app Lose It! reported a drastic drop-off in users between Tuesday, Nov. 8 — the date of the 2016 election — and Wednesday, the Boston Globe reported.
Additionally, some people following specific diets are being lenient with food restrictions, even when it comes to gluten-free and vegan eaters.
"I just want to be around people," Rachel Greenberger, a vegan who lives in Somerville, MA — a small city two miles outside of Boston — told the Globe . "In this heightened state of fear and upset, if someone is trying to feed me [a dish that is vegetarian, not vegan], the human connection is more important to me than the details of my diet."
So, what can you do if you catch yourself reaching for the donuts and mashed potatoes when stressing about American politics over the next four years?
"Turn off the computer at 10 p.m. and go to sleep instead of staying up to all hours and reading about it online. Stop talking about it all the time. Do not under any circumstance make this dinner conversation," Dr. Weil told People.
Read more:
Where The 2016 Presidential Candidates Stand On These 7 Health Issues
Personality Traits That Win Votes On Election Day Differ Between Countries
Published by Medicaldaily.com