Where The 2016 Presidential Candidates Stand On These 7 Health Issues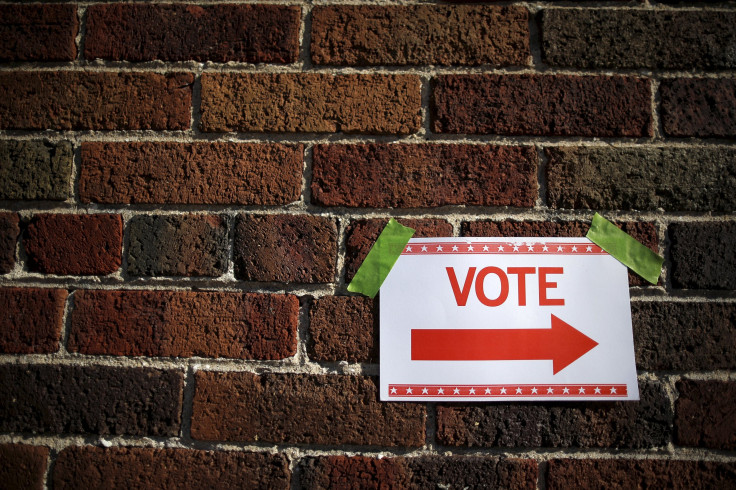 Perusing the political media, it would appear that Americans are stuck on just two issues when it comes to health and medicine: Abortion and the Affordable Care Act (Obamacare). No matter what you think about either of the Big Two, you most likely are affected by other medical issues or simply care about many more health matters. Natch, you probably would like to know whether any of the candidates line up with your personal perspective.
The best way to understand who is concerned about what issue is to simply go to their campaign sites and take a gander at their position pages. You will soon discover that Democratic presidential candidate Hillary Clinton and Democratic presidential candidate Bernie Sanders outline policies on disability rights, while Republican presidential candidate Donald Trump does not. Clinton makes her views known on campus sexual assault, yet Sanders and Trump neglect to do so. By comparison, Sanders has a plan to fight for nurses that the other candidates lack. Meanwhile, Trump keeps his website trim with just two articulated plans for veterans administration reform and healthcare reform.
No matter. Medical Daily has scoured the Internet in order to give you the rough shape of each contender's views on these currently less contested health and medical issues.
Genetically Modified Organisms (GMOs) and Food Labeling
Currently, the FDA does not require biotechnology-produced foods to be labeled because it has found no health effects associated with them nor any material difference between GMO and non-GMO foods.
Sanders' website expresses a clear-cut position on GMO labeling. "Bernie supports allowing states to require labels on foods containing "genetically modified organisms" based on the consumer's right-to-know, but does not believe that GMOs are necessarily bad." The site also notes that Sanders proposed a farm bill amendment supporting the labeling of GMO products, based on his belief that people "have a right to know what's in their food so that they can make an informed decision on whether or not they want to consume it." He rounds out his support by noting the FDA already requires the labeling of over 3,000 ingredients, additives, and processes, so it only makes sense to include information about the use and extent of GMOs in food.
Speaking at the Biotechnology Industry Organization convention in 2014, Clinton spoke most clearly about her position on GMO crops. "I stand in favor of using seeds and products that have a proven track record," she said as reported in AgWired, before further explaining, "There is a big gap between what the facts are and what the perceptions are." In a town hall meeting on the campaign trail, she also expressed opposition to preempting state decision-making regarding GMOs, according to a report in Politico.
Asked a precise question, Trump gave a precise answer. Iowa Farm Bureau queried each of the candidates: "Do you support the use of biotechnology in food products and oppose efforts to require mandatory labeling for foods simply because they contain ingredients derived from biotechnology?" Trump's answer: Yes. It does not appear that he has made additional comments on the topic.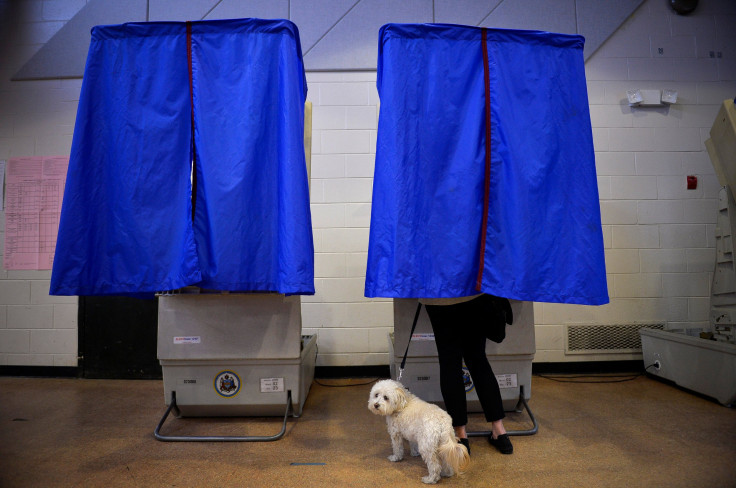 As outlined on her campaign site, Clinton proposes a commitment to prevent, treat, and cure Alzheimer's disease by 2025 by investing $2 billion per year in research; by ensuring a reliable stream of funding; and by establishing a plan of action with researchers and health experts. In addition, Clinton plans to cover comprehensive Alzheimer's care-planning services for citizens and wants to reauthorize the Missing Alzheimer's Disease Patient Alert Program, which finds patients reported missing.
Trump's connection to this disease is personal in that his father suffered from Alzheimer's for six years before dying from pneumonia. The candidate has referred to the disease as a "total top priority for me," according to U.S. News and World Report, though he has not issued a detailed policy.
Sanders also does not espouse a specific policy regarding Alzheimer's, though he was asked about the disease last year and responded in this way: "I believe in prevention. I believe it makes sense to invest in trying to understand the causation of disease, in the long run it saves us money and it certainly eases human suffering." More widely, he said, "As a nation we should be investing in research and development."
Medical Marijuana
In a February interview with Bill O'Reilly on Fox News, Trump said he is "a hundred percent" in favor of medical marijuana. When it comes to recreational pot, Trump straddles the proverbial fence, commenting in the same interview, "I would, I would really want to think about that one, Bill, because in some ways, I think it's good and in other ways, it's bad." Overall, he believes the health consequences of legal marijuana use remains uncertain, and this is why he does not take a stand.
Meanwhile, Sanders has spoken about his own experiences. "I've done marijuana twice in my life," The Cannabist reports Sanders saying to a campaign crowd. "And what it did for me, is it made me cough a lot — that was my response, but I gather other people have had different experiences." Sanders believes marijuana should be removed from the federal government's list of controlled substances. While this would not automatically make it legal throughout the 50 states, it would allow individual states to legalize the drug without federal impediment. He also believes the medicinal purposes of marijuana should be legal.
Clinton said she hopes to reclassify marijuana from a Schedule 1 drug, defined as having a "high potential for abuse" and "no currently accepted medical use" to a Schedule 2 drug, according to an MSNBC report. This downgrading would allow medical research to progress, which she favors. In terms of recreational legalization of the drug, Clinton's approach is to see how the experiment plays out in Colorado and Washington.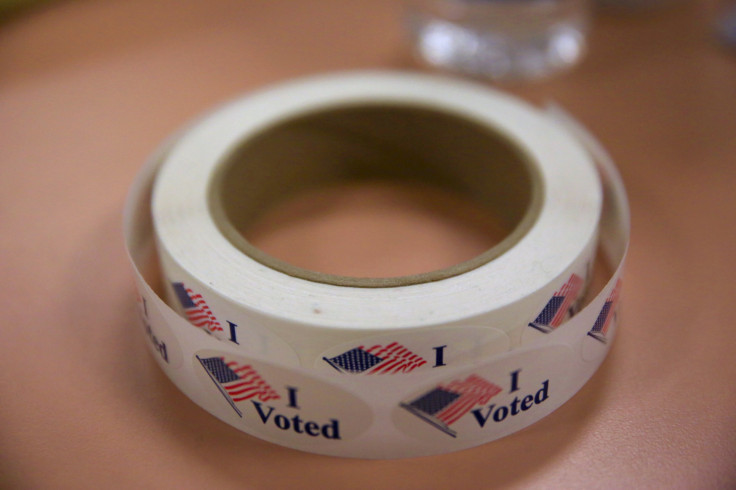 Prescription Drug Prices
According to the Briefing, Clinton proposed a plan to lower drug costs. She would stop excessive profiteering and marketing by denying tax breaks for direct-to-consumer advertising and demanding that drug makers invest in research and development. She also hopes to create a federal backstop for excessively high-priced drugs that face no competition. She plans as well to encourage competition in the generics arena. Finally, she wants to cap the amount insurers can charge consumers in out-of-pocket costs.
Trump, Associated Press reports, wants Medicare to save billions of dollars in drug costs by negotiating prices with pharmaceutical companies. In January, he told a crowd in New Hampshire that the federal agency, which is the biggest buyer of prescription drugs, could save $300 billion a year by getting discounts. His position paper on Healthcare reform also supports consumers gaining access to imported, safe, and dependable drugs from overseas in order to offer them more options.
Sanders outlines a plan of six policies intended to lower prescription drug prices. As president he will require Medicare negotiate with prescription drug companies for better prices while also allowing the importation of prescription drugs from Canada. He hopes to close the Medicare Part D donut hole for brand and generic drugs by 2017 and restore discounts for low-income seniors. He favors the prohibition of anti-competitive deals between brand and generic drug makers and stronger penalties for drug company fraud. Finally, he requires pricing and cost transparency among pharmaceutical companies.
Mental Health Care
As part of his plan to overhaul health care, Trump suggests reforming mental health programs and institutions in this country. In particular, he says that many families lack the necessary information and tools to help their loved ones. "There are promising reforms being developed in Congress that should receive bipartisan support," he adds. With regard to substance abuse, Trump has not outlined a plan, though he told supporters along the campaign trail that he has known several people who have had substance abuse issues and he is going to try and help those who are addicted while trying to convince teens to not take drugs.
Clinton champions treating mental health on the same footing as physical health. Her website outlines her plans for treating addiction, which includes implementing preventive programs for teens at the community level; treating substance use disorders as chronic diseases; putting naloxone, the opioid overdose drug, into the hands of first responders; requiring licensed prescribers to consult a prescription drug monitoring program before writing scripts for controlled medications; and instituting criminal justice reform for non-violent drug offenses.
Sanders' website states, "We must make sure that mental health services are available to all Americans regardless of income." Generally, he supports treating mental health disorders on par with physical health disorders. His Obamacare provision increased support for community health centers, which provide affordable mental health counseling, while he also introduced the American Health Security Act of 2013, which seeks to provide inpatient services, long-term care, and a broad range of services for mental illness.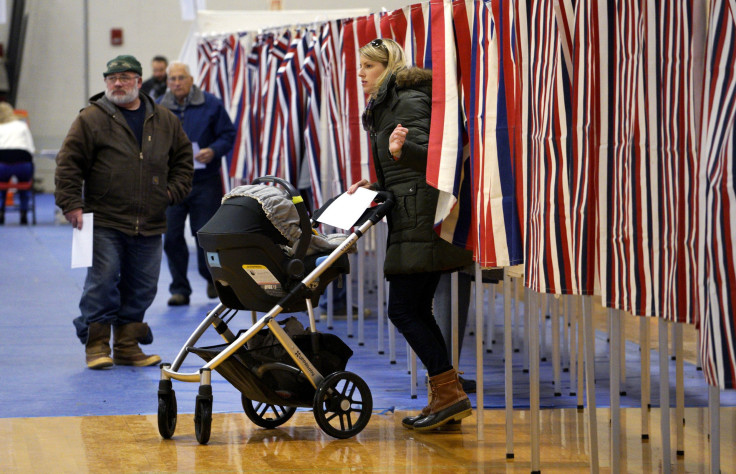 Right To Die
California's End of Life Option Act, which takes effect on June 9, allows physicians to administer life-ending drugs without risking prosecution. California joins Oregon, Washington, Vermont, Montana, and New Mexico, as the sixth state permitting physician-assisted suicide. This issue may be poised for national examination.
In 2008, TalkLeft reported Clinton saying, "I believe it's within the province of the states to make that decision… with appropriate safeguards and informed decision-making, I think it's an appropriate right to have." More recently, in CNN's Democratic town hall debate in New Hampshire, Clinton was asked a question by an advocate for physician-assisted suicide, who referred to a "personal choice that people may make" to "help enhance their end of life with dignity," reports STAT. The medical publication summarized Clinton's response as she believes the topic to be important but she doesn't know enough yet to comment on it.
Sanders told a forum hosted by the Leadership Council of Aging Organization that terminally ill patients who are suffering and want to die "have the right to make that decision for themselves." Noting that it's important to be extremely careful in how these decisions are made, Sanders said a suffering person who is going to die shortly has the right to make that decision for themselves.
Scanning the net, it appears Trump has not yet made any statements on euthanasia.
Veterans
All three candidates specifically outline plans for veterans, addressing health and other needs in detail, on their campaign sites.
Trump favors caring for "the whole veteran, not just their physical health." He supports increased funding for post-traumatic stress disorder (PTSD), traumatic brain injury, and suicide prevention services. He also hopes to transform the Veterans Administration (VA) to meet the needs of 21st century service members, which includes better services for women veterans. Trump wants to equip every VA hospital in the country with OB-GYN and other women's health services.
Sanders believes the nation has a "moral obligation to provide the best quality care to those who have put their lives on the line to defend us." In honoring that obligation, Sanders says he will fully fund and expand the VA while simultaneously improving, substantially, the processing of Veterans' claims for compensation. He hopes to also expand the VA's Caregivers Program and mental health services, while making available comprehensive dental care to all veterans.
Finally, Clinton's presidential agenda includes fundamentally reforming veterans' health care to ensure access to timely and high quality care. While blocking any efforts to privatize the VA, she hopes to modernize veterans' benefits by streamlining and simplifying the process of applying and gaining benefits. She also hopes to create a veteran-centric model of excellence at the VA. Clinton states ""I believe in making sure that people who sacrifice for us are given all the care and the benefits and support that they need."
Published by Medicaldaily.com