Turkey Hill Ice Cream Recall 2013: Metal Shavings Found In 3 Flavors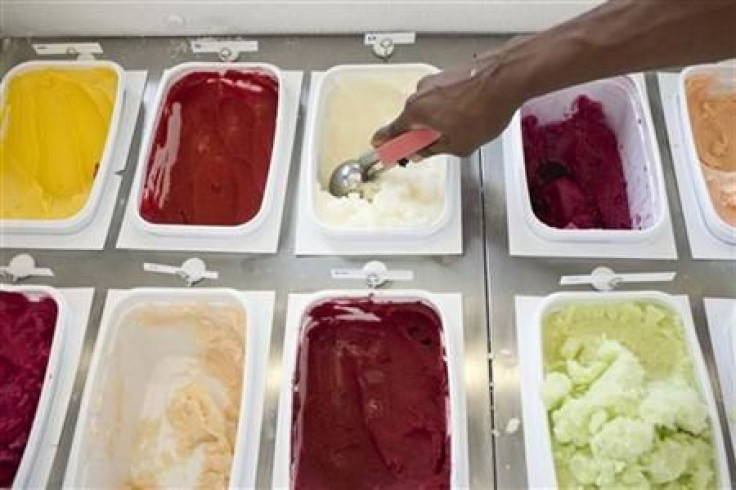 Pennsylvania-based food and beverage distributor, Turkey Hill Dairy, is recalling three flavors of its ice cream due to a fear of metal contamination. As of Friday, the company is recalling certain flavors that were purchased after Oct. 1.
Products listed in the recall include Turkey Hill Peanut Butter Cup Premium Ice Cream, one pint, UPC Code: 0-20735-42005-8; Turkey Hill Fudge Ripple Premium Ice Cream, 1.5 quart, UPC Code: 0-20735-11011-9; Turkey Hill Moose Tracks Stuff'd Frozen Dairy Dessert, one pint, UPC Code: 0-20735-42025-6.
"The recalled items are limited to packages sold at selected Turkey Hill Minit Markets in Pennsylvania, selected Wal-Marts in Pennsylvania and West Virginia, and other small grocers and convenience stores in Maryland and Pennsylvania," read a statement issued by the company. "All affected stores are directly delivered to and serviced by Turkey Hill Dairy and have been instructed to remove the product from their shelves."
A portion of food safety inspections carried out by the U.S. Food and Drug Administration has been suspended due to the government shutdown. Health care professionals fear a sudden rise in foodborne illnesses after the closure of multiple federal agencies, including the Centers for Disease Control and Prevention.
At this time, there have been no reports of illness due to contaminated ice cream. Customers in possession of a recalled item have been asked to return it to the location from which it was purchased or call Turkey Hill Dairy at 1-800-MY-DAIRY.
Published by Medicaldaily.com