Is TV Causing You to Consume More Junk Food?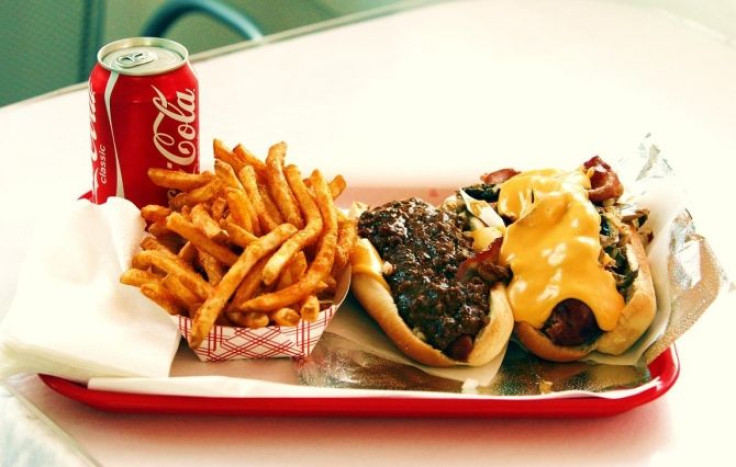 Many physicians warn against the negative effects of frequent consumption of junk food in all races, sexes and ages. With fast food chains regularly flooding all entities of the media, researchers at the University of Queensland explored the personality traits that make some individuals more susceptible to over-eating and weight gain.
University of Queensland's school of psychology lecturer Dr. Natalie Loxton and student Samantha Byrne analyzed why some television viewers are more likely to be affected by the same TV commercials that features advertisement of the latest hamburger.
"We tested whether reward-sensitive individuals would experience greater pleasure and urge to eat after watching TV commercials featuring junk food, compared with those featuring healthy food or no food," Dr. Loxton said.
The study comprised of 75 men and women who observed a 30 minute film fixed with junk food, healthy food and/or no food featured in commercials. Researches instructed participant to rate their pleasantness of food images and their desire—if any—to eat after watching the films.
"As hypothesised, reward sensitivity was associated with an increase in urge to eat in the junk food condition. There was no association in the healthy food condition and a reduced desire to eat in the no food condition," she said.
According to Dr. Loxton the study revealed that reward sensitivity had a direct correlation with an increased liking of junk food image, but only in women. Among healthier food images or non-food images, there were no effects of reward sensitivity.
Additional, Dr. Loxton believes this data is evidence of the role of greater food wanting in high reward sensitive individuals in response to appetite food cues.
Dr. Loxton presented these findings in Zurich, Switzerland, at the annual conference of Society for the Study of Ingestive Behavior (SSIB).
Published by Medicaldaily.com