Two 'Doctors Without Borders' Workers Killed in Somalia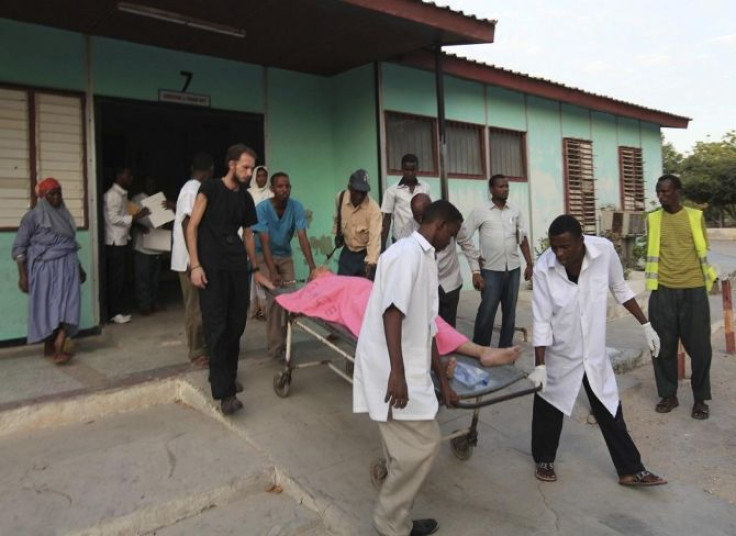 Two staff members of the international medical humanitarian group Doctors Without Borders were killed on Thursday during a shooting at the organization's compound in Mogadishu, Somalia, when a former colleague opened fire.
Belgian national Philippe Havet, the group's country director, died during the attack yesterday, and Indonesian Andrias Karel Keiluhu was transferred to a hospital before succumbing to his injuries last night.
The shootings were blamed on a Somali logistics officer who had been fired by the organization the day before over allegations he had been stealing medicine. The gunman was arrested after the attack.
Somali Prime Minister Abdiweli Mohamed Ali said the perpetrator of the attack would be brought to justice "at the earliest opportunity." Ali offered condolences to the families of the two aid workers and thanked them "for their enormous contribution to making the lives of Somalis better."
Doctors Without Borders has been operating in Somalia since 1991, providing ongoing vaccination campaigns and nutrition interventions. At the time of the attack, Havet and Keiluhu were providing emergency medical assistance to displaced residents.
According to the organization, Havet was an experienced emergency coordinator who worked in countries including Angola, the Democratic Republic of Congo, Indonesia, Lebanon, Sierra Leone, South Africa, and Somalia.
Keiluhu was medical doctor who had worked in his native Indonesia, as well as in Ethiopia, Thailand, and Somalia.
Doctors Without Borders noted they will be relocating some staff from Somalia for security reasons but remains committed to continuing its humanitarian work in Mogadishu and elsewhere in Somalia.
Published by Medicaldaily.com