Uber, Lawsuits Allege, Violates Americans With Disabilities Act By Denying Rides To Disabled And Blind People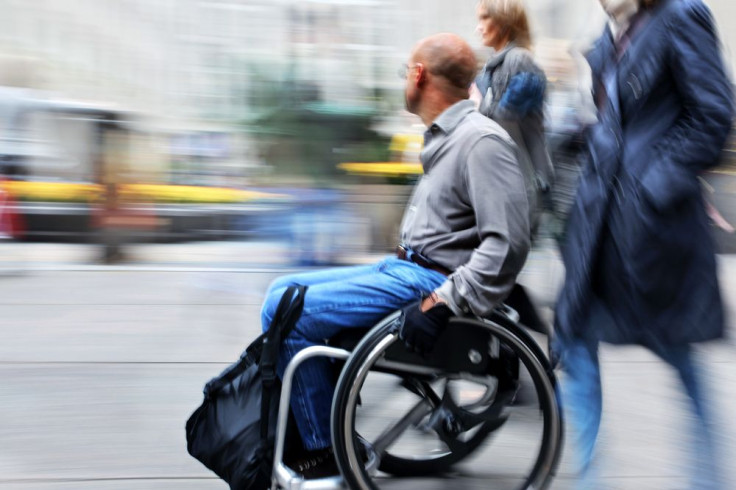 Over the past year, three lawsuits allege Uber discriminates against blind and wheelchair-bound passengers in violation of the Americans with Disabilities Act.
The ADA ensures equal rights to and prevents discrimination against people with disabilities. Under its rules, transportation providers must accommodate people who use wheelchairs if their equipment can fit in the car; and private transportation providers must permit service animals to accompany users in any vehicle.
Describing itself as a tech company, Uber claims it is not a transportation provider and so ADA regulations simply do not apply, reports The Daily Beast.
Uber has a competitive advantage because its online business model has been operating outside the many regulations imposed on traditional taxi companies. If the usual rules, including ADA regulations, are applied to Uber, will the company still turn a profit?
Time Magazine projects Uber's annual 2015 revenues at a hefty $10 billion.
Court Cases
In May 2014, a Federal court in Northern California denied Uber's request to dismiss a lawsuit filed by the National Federation of the Blind of California (NFBC). In the lawsuit, NFBC cites 40 instances where Uber drivers refused to transport blind riders with their service animals. As ADA Title III News and Insights reported, one blind man alleges an Uber X driver "pulled up to the curb; yelled "no dogs;" and then cursed at him." (Uber X is a popular low-cost option, using Lincoln Town Cars among other vehicles.)
Another Uber X driver allegedly forced a guide dog into the trunk of the sedan before setting out; once the blind passenger realized what had happened, she pleaded with the driver to pull over so she could remove her dog. He did not. Uber is currently settling the NFBC lawsuit, which refers to the company's practices as "systemic civil rights violations."
In June 2014, a lawsuit filed by three mobility-impaired plaintiffs from San Antonio and Houston accused both Uber and Lyft, a similar app, of violating the ADA by failing to provide a way for wheelchair users to take advantage of their services. A retired judge in Phoenix also has alleged Uber violates the ADA, according to the Phoenix Business Journal.
An Uber spokesperson told The Daily Beast it has a non-discrimination policy in place and that the company "seeks to make transportation options available to all individuals." In its response to the NFBC complaint, Uber's representatives noted (as reported by The Daily Beast): "Defendants deny that Uber offers a taxi service or that Uber has a fleet of drivers." Further, the company stated it is unable to control the actions of its drivers referred to by the company as independent contractors.
The company's website reads, "By seamlessly connecting riders to drivers through our apps, we make cities more accessible, opening up more possibilities for riders...." Some riders.
Published by Medicaldaily.com