UN and White House Condemn Iraqi Terror Attacks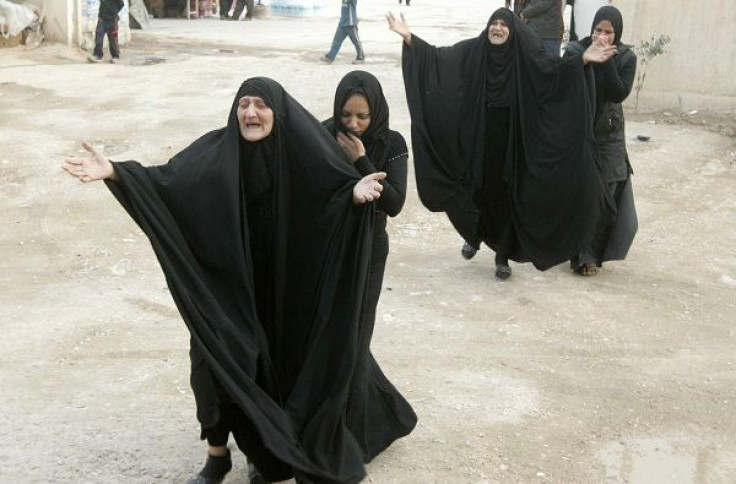 Both the UN and the White House are strongly condemning a series of fatal bomb blasts in Baghdad on Thursday.
"We strongly condemn the terrorist attacks against innocent Iraqis, which serve no agenda other than murder and hatred," said a statement by White House Press Secretary Jay Carney. "Attempts such as this to derail Iraq's continued progress will fail."
The series of 14 bomb blasts in different locations in Baghdad on Thursday morning killed more than 65 people and injured 180 others.
Martin Kobler, the Special Representative of the Secretary-General and head of the UN Assistance Mission for Iraq said that among the victims were children.
"These horrendous crimes being committed against the Iraqi people need to stop and violence must end if this country is ever to achieve the prosperous and secure future its people duly deserve," said Kobler in a statement.
"No Iraqi citizen and most definitely no innocent child should endure what is being inflicted on them. It is the duty of all leaders in Iraq to act swiftly, responsibly and in unity to shoulder their responsibilities to end the ongoing violence."
The White House said Vice President Biden called Iraqi President Jalal Talabani today to offer "our full support for his efforts, and those of other Iraqi leaders, to foster dialogue that will allow all Iraqi blocs to work through their differences together."
He also reiterated the need for actions to be guided by the rule of law and Iraq's Constitution.
"At this difficult time, the United States stands with Iraq as a strategic partner and a close friend."
According to the UN News center, Secretary General Ban Ki-moon said on Tuesday that the completion of the withdrawal of United States troops from Iraq had opened a new chapter in the country's recent history, terming the departure of the foreign forces an opportunity for Iraqi leaders to demonstrate their capacity to steer the nation towards a better future.
He said he is closely following the political situation in the country and urged the leadership to engage in inclusive and constructive dialogue to resolve their differences and build on the achievements that have been made so far in laying the ground for a democratic State.
"The people of Iraq have the right to live without fear for their lives, safety and security. They deserve a secure and prosperous future," said Kobler.
Published by Medicaldaily.com