Undocumented Immigrant Children Worry Disease Experts Who Fear US Borders May Be Deadly For The Unprotected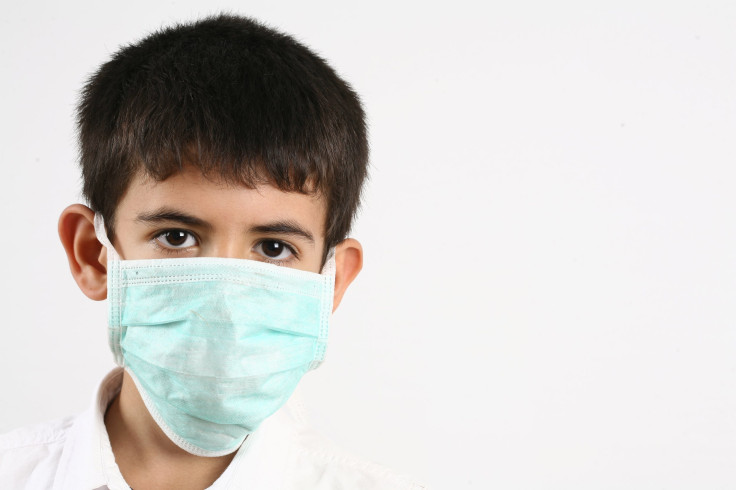 When young people from Mexico are found illegally crossing the border by federal agents, sending them back home is usually not a problem. When children from countries south of Mexico, such as Guatemala and El Salvador, are caught illegally entering America, getting them home is a bit more difficult. For the time being, these children are held in U.S. government-run facilities, but many are worried that the cramped quarters these children are living in may be the perfect conditions for the spread of disease.
At the Rio Grande facility, there are already cases of a wide variety of viruses spreading among the children housed there, the Daily Mail reported. "Apparently, a significant amount of communicable disease is suspected by custodial and agent personnel," Zack Taylor, chairman of the National Association of Former Border Patrol Officers, told Breitbart Texas, in reference to the facility. According to Chris Cabrera, a Rio Grande Valley Border Patrol Agent, there are already cases of chicken pox, MRSA staph infection, and various viruses in the complex. "There's been an outbreak of scabies that's been going on for the past month," Cabrera told ABC 15.
The problem seems to stem from the facilities' inability to properly screen for disease and ineffective methods of quarantining those who are visibly ill. "What level of medical screening, if any, is being done is unknown. What the medical testing shows is likely not being shared with the agents," Taylor told Breibart Texas. There are holding areas available to quarantine the ill, but only a piece of caution tape separates this section of the facility from the section housing non-sick children, ABC 15 reported. Agents are worried that the diseases seen in the facilities will eventually spread to other areas of the U.S. "Just the fact we are exposed to it, and so is everyone here in south Texas, it's a great concern to us," Garcia explained.
In a facility in Nogales, Ariz., children have made complaints that the food they are provided has caused many to fall ill. "This morning they switched to burritos, but they complained the eggs were cold. They couldn't eat them and even made them sick. They complained they had a burrito but had to throw it in the trash," Tony Banegas, consul of Honduras to Arizona told KPHO. In the facility, which houses a 16-month-baby and a pregnant 16-year-old girl, children can be seen wearing masks and complaining of chest pains, KPHO reported.
A rabies scare had Border Control agents especially nervous last year after a Guatemalan national, 28-year-old Federico Mendez-Hernandez, apprehended by the agency, died in a Corpus Christi hospital. "At one point, he was in his cell and his throat hurt so bad, he was spitting on the floor and coughing quite a bit," Ryan Wallace, rabies expert for the Centers for Disease Control and Prevention, told The Corpus Christi Caller-Times. "Those are the stories we don't often hear with the typical American who develops rabies at home and goes to the hospital." His death led to more than 700 people being assessed for the disease due to exposure to the individual, although, thankfully, no further cases of rabies were found.
Published by Medicaldaily.com