UNICEF Lacking Funds In Somalia Could Result In Malnutrition Deaths Of 200,000 Children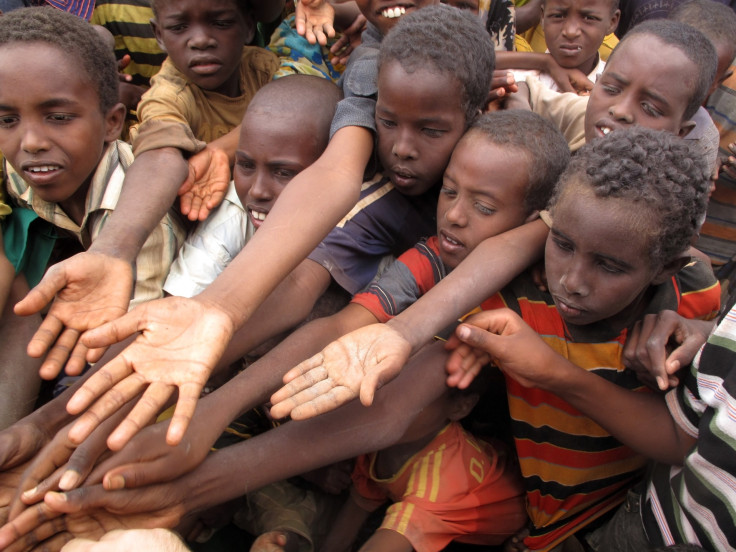 United Nations officials fear if emergency funds are not received soon, up to 200,000 children under the age of 5 could die from severe malnutrition in Somalia before the year's end. Without the necessary funds, the UN Children's Fund (UNICEF) will have to end health services in Somalia as soon as one month's time.
About 50,000 Somali children under the age of 5 are currently suffering from acute malnutrition. "Somalia has 200,000 children under the age of five at risk of death (by) the end of the year 2014 from severe malnutrition if they do not receive life saving therapeutic assistance," spokesman Christophe Boulierac said at a news briefing in Geneva, Switzerland, Reuters reported.
When Mohammed Siad Marre left power in 1991, the country was left without central authority, starting, and in the midst of a civil war. Now 23 years later, conditions in Somalia continue to be difficult. "If funding is not received immediately, UNICEF will have to suspend essential life-saving health services within one month," Boulierac explained.
Currently UNICEF provides 70 percent of health services to the East African country, Reuters reports. This includes medicine, vaccinations, staff salaries, and fuel to run hospital generators. Of the $150 million needed by UNICEF, only $15 million has been received as of yet. The money will go toward much needed health services for more than three million women and children in the East African nation.
Conditions in Somalia have drastically improved since 2011 when four million people experienced food shortages and famine in many of the southern regions. It is feared that the country may soon become a headquarters for Muslim extremists due to a series of suicide bomb attacks that occurred in the capital Mogadishu over the past few months, Reuters reported. Al Qaeda-linked al Shabaab militants claimed responsibility for these attacks.
The World Food Programme estimates that hunger kills more people every year than AIDS, malaria, and tuberculosis combined. Malnutrition is defined as a lack of some or all nutritional elements needed for human health. Throughout the world, at any given moment, about 842 million people do not have enough to eat. Children are the most visible victims of starvation.
Poor nutrition accounts for nearly half of the deaths of children under 5, killing 3.1 million children each year. It is the underlying cause for many conditions such as diarrhea, malaria, pneumonia, and measles. Hunger is caused by a number of factors. Poverty is the main cause of hunger, but it can also be caused by harmful economies, war, and even climate change. Fortunately, a combined world effort has helped to reduce the amount of global hunger by 34 percent since 1990. However, the current instability in Somalia has put thousands of its citizens in danger of severe malnutrition once again.
Published by Medicaldaily.com