UniQure Shares Jump On Promising Gene Therapy Data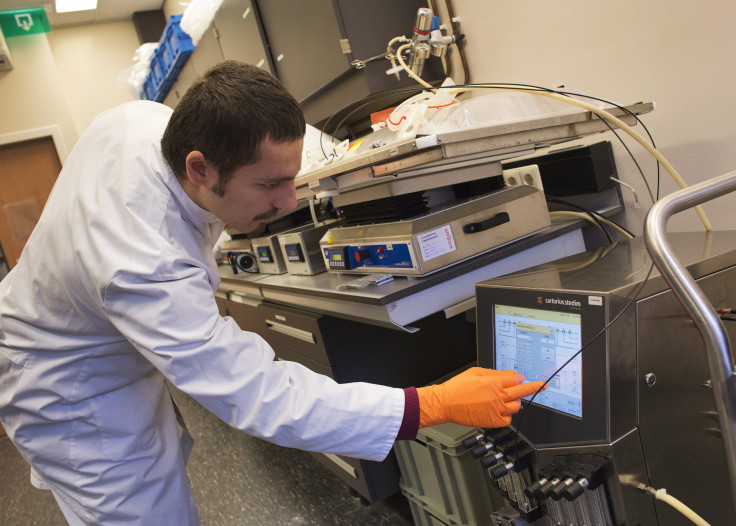 (Reuters) - Dutch biotech UniQure NV said its experimental gene therapy for a blood disorder benefited some patients in an early-stage study, offering a rare ray of hope in gene therapy research plagued by a series of failed trials.
The company's shares were up about 19 percent at $17.77 in late-morning trading after the drug was found to be generally well-tolerated in a trial consisting of five patients.
The drug, AMT-060, is being developed to treat hemophilia B, a condition caused by the deficiency of the factor IX gene that is instrumental in blood clotting.
The company said early data from the trial showed two patients experienced an increase in Factor IX activity levels post treatment with a low dose of the drug.
Janney Capital Markets analyst Debjit Chattopadhyay said UniQure's data looked better than that of Baxalta Inc's rival drug.
While Baxalta's drug produced higher Factor IX activity levels, the treatment triggered an unwanted immuno response.
Hemophilia B is currently treated with frequent intravenous administrations of protein replacement therapies which are expensive and inconvenient.
UniQure said four of five patients in the trial were able to discontinue protein replacement therapy.
One patient, however, experienced an increase in liver enzyme levels, an indicator of liver damage, and was put on a short treatment course.
Gene therapy research, which aims to insert corrective genes into malfunctioning cells, has been dogged by a series of disappointments and safety concerns.
"In an environment where gene therapy fell out of favor, with a bunch of failed trials from other companies, UniQure's data puts enthusiasm back into the sector," Chattopadhyay said.
UniQure's rival Bluebird Bio also faced a setback last year when its drug, Lentiglobin, was not found to be as effective as expected.
Celladon Corp suspended trial on a heart drug after it failed in a mid-stage study and said it was looking to sell itself.
(Reporting by Amrutha Penumudi in Bengaluru; Editing by Saumyadeb Chakrabarty and Don Sebastian)
Published by Medicaldaily.com