Urban Outfitters Under Fire: Prescription-Themed Shot Glasses, Flasks May Have Gone Too Far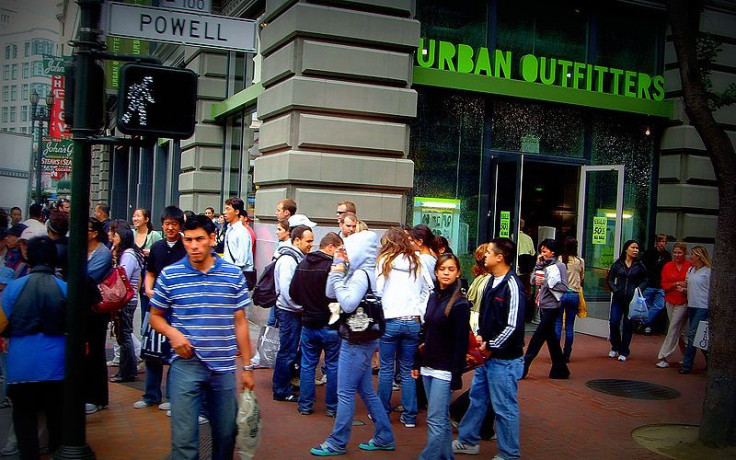 Fashion and novelty item retailer Urban Outfitters sells medical-themed drinking paraphernalia, which includes flasks with prescription medication labels and "syringe shot shooters," that some are saying goes too far.
Lawmakers and antidrug advocates say that the items make light of a very serious problem. According to The Partnership at Drugfree.org, one in four teens have used or abused a prescription drug in their lifetime. And, more than a quarter of teens believe that misusing prescriptions drugs is safer than using street drugs.The organization has started an online petition to ask Urban Outfitters to remove the items from their stores.
U.S. Rep. Hal Rogers (R-Kentucky) and Kentucky Attorney General Jack Conway both expressed support for pulling the prescription-themed items from shelves. Conway said that prescription drugs are now the leading cause of accidental death in the U.S., adding that the items reinforce the "type of cavalier attitude [that] puts more teens at risk."
"I fear the sale of these items could have the unfortunate consequence of leading more teens to seek out prescription meds, or even worse, an increase in prescription drug-related overdoses," said Rogers in a letter to the retailer.
Urban Outfitters is known for pushing the envelope with its items. The store, whose target demographic is teens and young adults, sells trendy clothing and quirky novelty items. Outside of the controversial drinking products, Urban Outfitters sells books with titles like F*ck! I'm In My Twenties, ceramic coffee mugs with plastic "poo" inside, and bean bags shaped like hamburgers.
The store has yet to comment on whether it will pull the products from the shelves.
Published by Medicaldaily.com