US Drug Benefit Managers Clamp Down On Specialty Pharmacies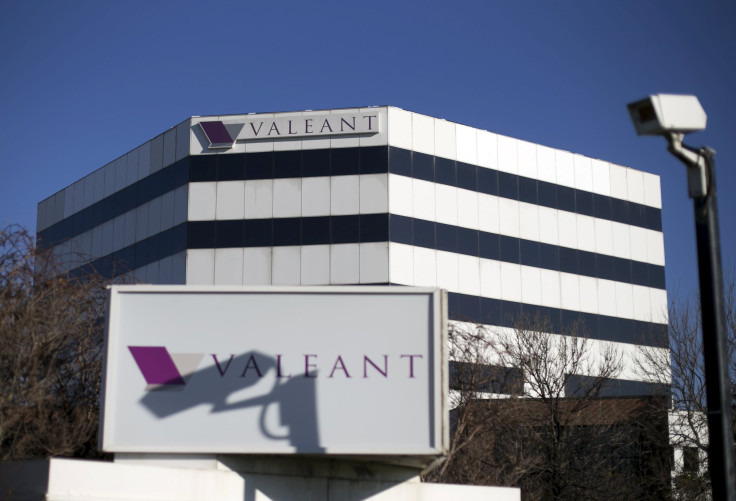 In recent days, the largest U.S. managers of private prescription drug benefits have cut off at least eight pharmacies that work closely with drugmakers, intensifying scrutiny of a system that helps inflate drug prices, officials at the benefit managers told Reuters.
The terminations come from payers who together manage drug benefits for more than 100 million Americans, and they follow disclosures by Valeant Pharmaceuticals International Inc in late October that one pharmacy accounted for about 7 percent of its sales.
"What we had not been aware of, until really the last year, was these type of pharmacies that have a really high proportion of sales from a drugmaker and it was not out in the open," Everett Neville, senior vice president of supply chain at Express Scripts Holding Co said in an interview.
The actions are being felt by drugmakers that have come to rely on hefty price hikes to boost profits. Valeant's closely-linked pharmacy, Philidor Rx Services, pressed insurers to pay for expensive Valeant treatments even though much cheaper generic alternatives were available.
Shares of Valeant have lost more than half their value since its pharmacy ties were made public.
Neville said Express Scripts, the nation's largest pharmacy benefits manager, has changed the algorithms it uses in its audits to find pharmacies focused heavily on one drug manufacturer and has cut ties with half a dozen such pharmacies in the past week.
Express Scripts and OptumRx, part of UnitedHealth Group, have also found pharmacies engaged in extensive mail-order operations without proper accreditation.
CVS Health, the No. 2 pharmacy benefits manager, said in an email that it had reviewed pharmacies with ties to drug manufacturers and was removing those that fell short of its contract. It did not give further details.
All three of the big benefits managers have quit doing business with Philidor. Neville at Express Scripts was careful to note that the pharmacies being eliminated are not true "specialty" pharmacies that help manage drugs for rare diseases.
"The Valeant-Philidor relationship woke payers up to potential problems in their pharmacy networks," said Adam Fein, president of Pembroke Consulting, which follows the drug distribution industry. "We are now seeing much greater scrutiny of the independent pharmacies that may not be complying with payer requirements."
GROWTH FROM PRICE HIKES
For large pharmaceutical companies, U.S. pricing gains have accounted for roughly 46 percent of worldwide revenue growth over the past three years, according to Sector & Sovereign analyst Richard Evans.
U.S. drug prices rose an estimated 12 percent to 13 percent last year, and consumers are being asked to pay more of the total cost as health insurance deductibles and co-payments increase.
"Drug cost has been the single biggest driver of healthcare spend over the last two years. It wasn't prior to that," said Dr. John Bennett, chief executive officer at Capital District Physicians' Health Plan, a non-profit based in Albany, New York. Certain pharmacies have contributed to higher drug prices by driving customers to expensive treatments instead of cheaper generics, pharmacy benefit managers say. Many help drugmakers to cover the out-of-pocket costs for consumers, lightening their load but leaving health insurers to pay the rest.
Independent pharmacies and their drugmaker partners counter that Express Scripts, CVS and OptumRx together control more than two-thirds of the market through their own mail-order operations. The specialty pharmacies say that the benefit managers are trying to curb the explosive growth of smaller, independent players.
"Our philosophy of ensuring that patients get the medicine their doctors prescribe is threatening Express Scripts' profiteering and exposing what we believe is a lack of care for patients and respect for physicians," Horizon Pharmaceuticals Chief Executive Timothy Walbert said last week.
Express Scripts has cut reimbursement to Linden Care, a New York-based pharmacy that distributed Horizon drugs.
A BOOMING BUSINESS
Specialty pharmacies were first formed in the 1970s to deliver products requiring special handling to doctors' offices and hospitals, including therapies for cancer, HIV/AIDS or hemophilia. The field has evolved to include mail-order operations that offer services for complex, high-cost drugs, often for rare or chronic diseases.
The growth of such pharmacies has been fueled by a record number of specialty treatments coming to market for everything from hepatitis C to cystic fibrosis. Pembroke Consulting estimated that the number of accredited specialty pharmacies would jump by nearly 100 to a total of 250 in 2015.
Diplomat Pharmacy Inc, the nation's largest independent specialty pharmacy, is the sole distributor of three medications for very small patient populations: Exelixis Inc's thyroid cancer drug Cometriq, Teva Pharmaceutical Industries leukemia drug Synribo and Keveyis, a treatment for temporary paralysis made by Taro Pharmaceuticals.
"We handle drugs for complex, chronic conditions. Many were previously a death sentence," said Sean Whelan, chief financial officer. Net income at Diplomat, which went public in 2014, nearly tripled in the first nine months of this year from the same period a year ago.
But the Philidor example shows how some pharmacies are being used to dispense more ordinary, and expensive, prescriptions. Philidor was selling Jublia, a toenail fungus treatment that retails for about $500 for a small bottle. The treatment is only moderately effective: it cured about 18 percent of patients in one clinical trial after one year.
Linden Care was selling Duexis, Horizon's top drug, which combines the common pain killer ibuprofen and famotidine, the generic version of heartburn drug Pepcid. It costs about $500 for a 30-day supply.
Valeant has denied allegations that it used Philidor to inflate revenue, but is in the process of cutting its distribution arrangements with the pharmacy. Philidor, which will soon shut down, insists its employees behaved ethically.
This week, Linden Care Pharmacy sued Express Scripts, while New York City-based Irmat Pharmacy sued OptumRx for moving to terminate their contracts.
At Irmat, 60 percent of the prescriptions being sent to OptumRx for payment were from two drugmakers, a source familiar with the situation said. Irmat said in its lawsuit that revenue skyrocketed after it contracted in 2013 with Nestle SA's Galderma SA, and Aqua Pharmaceuticals, part of Spain's Almirall. Neither company was immediately available for comment.
Eileen Wood, chief pharmacy officer at CDPHP, said the health plan rejected 4,700 claims from Philidor and related pharmacies this year, nearly all of which were for Valeant products. CDPHP works with CVS for pharmacy benefits.
Wood also called "very suspicious" the 477 claims CDPHP received from Linden Care this year, noting that 90 percent were for drugs from Horizon or its subsidiaries. All were rejected.
Officials at Linden Care did not respond to requests for comment.
(Reporting by Caroline Humer in New York and Deena Beasley in Los Angeles; Editing by Michele Gershberg and Sue Horton)
Published by Medicaldaily.com