With U.S. Ebola fear running high, African immigrants face ostracism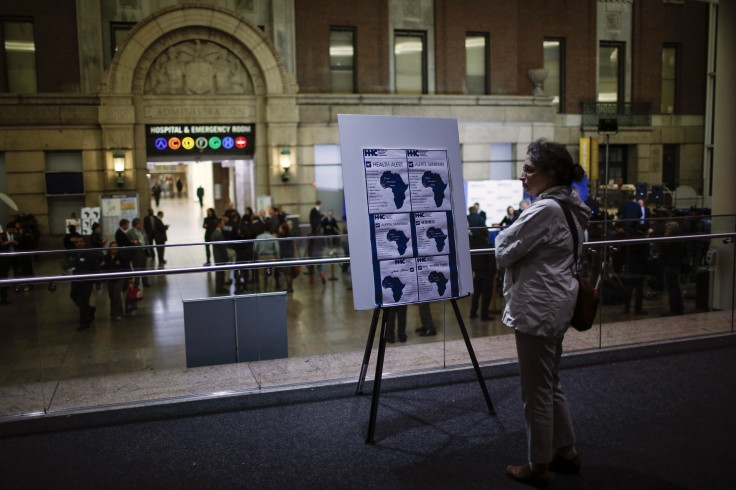 (Reuters) - When Zuru Pewu picked up her 4-year-old son, Micah, from kindergarten at a Staten Island, New York, public school recently, a woman pointed at her in front of about 30 parents and their children, and started shouting.
"She kept screaming, 'These African bitches brought Ebola into our country and are making everybody sick!'" said Pewu, 29, who emigrated from Liberia in 2005. "Then she told her son, 'You know the country that's called Liberia that they show on the TV? That's where these bitches are from.'"
Pewu's experience points to an alarming trend. While many Americans have reached out to help, African communities in the United States are reporting an increasing number of incidents of ostracism.
Thursday's news that a physician who had treated Ebola patients in West Africa has tested positive for the disease in New York heightened anxieties even further.
Some Liberians, whose home country has been hardest hit by the worst outbreak of the virus on record, say they are being shunned by friends and co-workers and fear losing their jobs.
In California, doctors refused to examine a child believed to have been in contact with someone who traveled to West Africa but turned out to have no risk of Ebola, a nurses' association said.
In Rhode Island, two women said they were disinvited to a baby shower for a co-worker. And in South Carolina, a high school student was sent home for 14 days because the student's parent had visited Senegal, a country that has had one non-fatal case of Ebola and was declared Ebola-free last week, according to a school spokesman.
At least two speeches by Liberians have been canceled by U.S. universities, and a college in Texas refused admission to Nigerian students over worries about the virus even though that country has had few cases.
Oretha Bestman-Yates, a healthcare worker in New York, said she was barred from returning to her job after a trip to Liberia - despite 21 days of quarantine and no signs of illness.
"People are looking at Liberians as if we have Ebola in our DNA," said Ezekiel Solee, 55, a pastor in Rhode Island at a meeting in Providence on Tuesday to discuss the stigma. "Even when you hang your jacket, no one else wants to hang his jacket near you because they are afraid."
This week, President Barack Obama's administration issued new guidelines for hospitals treating suspected Ebola cases and ordered all travelers from Liberia, Sierra Leone and Guinea - the West African countries most affected by the disease - to be funneled for screening through five selected airports.
Four people in the United States have been diagnosed with Ebola, which as of Wednesday had infected 9,911 people in Africa and killed 4,868 since the outbreak began earlier this year, the World Health Organization said.
Many Republicans, joined by some Democrats, have called for a travel ban to the region. Conservative talk show host Rush Limbaugh linked the case of Thomas Duncan, a Liberian who died of Ebola in Dallas, to illegal immigration, saying there was a "huge Liberian community of illegal immigrants in Dallas."
Sociologist Barry Glassner, author of the book "The Culture of Fear," said the combination of Ebola fear and racial prejudice makes xenophobic reactions to dark-skinned people from West Africa even more likely.
"One has to wonder: If these were Swedes, would we be seeing the same response?" he asked.
Alexander Kollie, 43, president of the Liberian Ministerial Fellowship of Rhode Island, said he feels increasingly ostracized.
"Because we are from Africa and our skin color identifies us as being from Africa, we are being treated differently," he said. "People avoid us, and they are afraid of us."
But fear of Ebola also runs deep among West Africans. Several Liberian community associations in the United States have asked members to voluntarily quarantine themselves if they have traveled to the affected countries.
In Staten Island's Little Liberia, where Pewu lives, streets bustle with men and women in bright traditional attire, loudly greeting each other in their native languages. But some here have begun limiting their greetings to verbal salutes.
Tamba Aghailas, 42, a human resources specialist who recently traveled to Liberia, said so many people in the community were uncomfortable touching him when he returned that he stopped greeting acquaintances with a handshake.
Experts like Dr. Mark Rupp, an infectious disease specialist at the Nebraska Medical Center in Omaha, which treated Ebola-infected cameraman Ashoka Mukpo, urged the public to resist irrational fear of Ebola, which is spread through contact with body fluids of someone who is showing symptoms.
"We even have some examples here in our own community – children of parents who are working in our biocontainment unit being shunned," he said. "That level of paranoia is just not helpful, and it's just not appropriate."
(Sharon Bernstein reported from Sacramento, California.; Additional reporting by Sebastien Malo in New York, Harriet McLeod in Charleston, South Carolina, Svea Herbst in Providence, Rhode Island, Lisa Maria Garza in Dallas, Ian Simpson in Washington, D.C., Marisa Helms in Minneapolis and David Bailey in Minneapolis. Editing by Dina Kyriakidou and Douglas Royalty)
Published by Medicaldaily.com