U.S. Gives States More Time to Make Obama Health Law Decision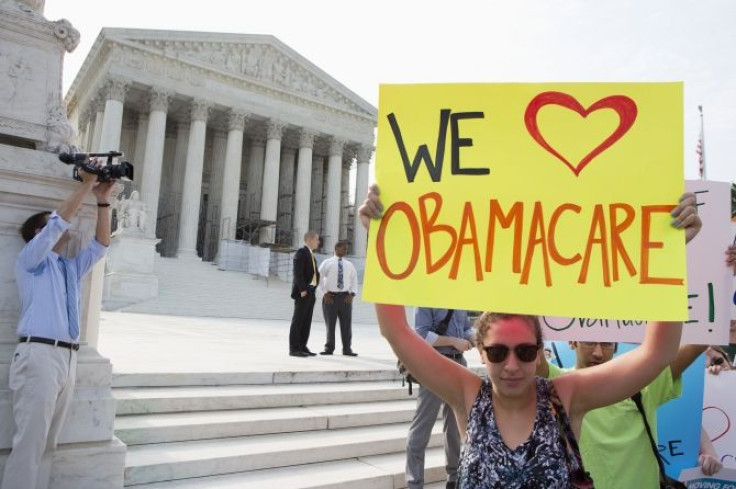 The federal government on Thursday gave states another month to decide if they will operate insurance exchanges under the new U.S. healthcare law, after some Republican governors stalled in the hope President Barack Obama would lose last week's election.
The delay was the second time in a week that Health and Human Services Secretary Kathleen Sebelius showed flexibility on deadlines as a way to entice states to cooperate in implementing Obama's signature domestic achievement.
The deadline was supposed to be Friday for each state to declare whether it would operate an exchange, an important building block of Obama's healthcare law. Exchanges are to provide a marketplace for Americans to find private insurance at government-subsidized rates beginning in 2014.
The extension to December 14 gives more than a dozen states, most of them governed by Republicans, more time to decide whether they will cooperate with the Obama administration in implementing the law.
Among the states that have not yet announced a decision are several election battlegrounds won by Obama, including Wisconsin, Florida, Virginia and Ohio.
Most Republicans fiercely opposed the healthcare law, calling it a government bureaucracy and a takeover of health care. Some did nothing to prepare for the law in hopes that Republican presidential candidate Mitt Romney would win the election and repeal the law.
Even before the government granted a delay, some states that had indicated earlier they would not cooperate with the law's implementation appeared to be showing signs of compromise.
"It's very fluid at this point," said Jennifer Tolbert, the director of state health reform at the Kaiser Family Foundation, which is tracking state action on the new law.
States have three options on exchanges, where the 30 million uninsured Americans covered by the act would buy coverage once the measure takes full effect.
They could establish their own state-run exchanges, opt to let the federal government set up the exchanges for them, or create the exchanges in partnership with the federal government.
'NEW DYNAMIC AT WORK'
So far, more than two dozen states and the District of Columbia have said they will set up their own exchanges.
Many of those states, including New York and Massachusetts, are controlled by Democrats who supported the sweeping healthcare reform legislation.
But there have been some surprises, including Republican-controlled Mississippi, the poorest state in the country according to the U.S. Census Bureau, which said this week it planned to set up a state-run exchange.
Thirteen states opposed to the law, including Texas and Alaska, have said they plan to let the federal government set up and operate the exchanges, according to the Kaiser Family Foundation.
Four others, including Arkansas and Illinois, have said they plan to set up a hybrid exchange they will run in partnership with the federal government.
A dozen states have still not made up their minds.
"Now that the campaign is over, you're starting to see a new dynamic at work and that is the reality of states thinking about how best to open up access to healthcare insurance for their residents," said Ceci Connolly, managing director of PriceWaterhouseCooper's Health Research Institute.
One of those opposed is Nebraska, which said on Thursday it would let the federal government set up the exchange.
The decision, Governor Dave Heineman said, came down to money because a state exchange would cost Nebraska taxpayers $470 million more than a federal exchange.
Under the new law, all Americans are required to have health insurance or pay a fine. All the exchanges are supposed to be open for business on January 1, 2014.
@ 2012 Thomson Reuters. All rights reserved.