Before U.S. Meningitis Outbreak, NECC Avoided Sanctions Several Times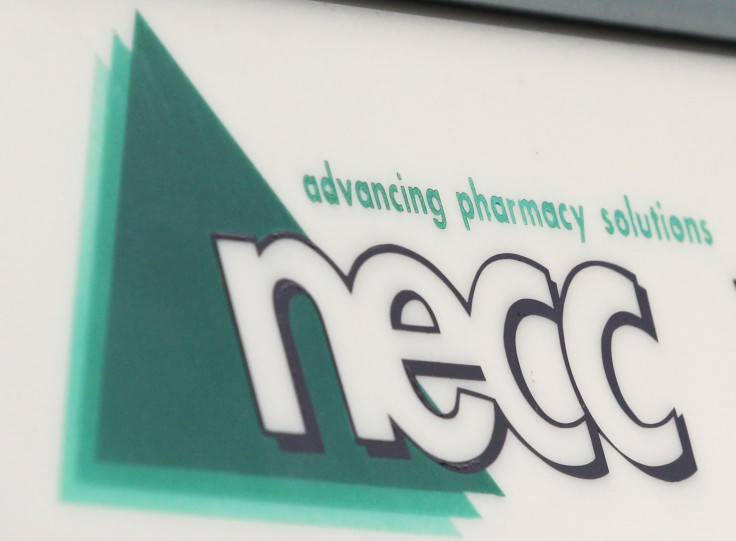 The pharmacy tied to a deadly U.S. meningitis outbreak escaped harsh punishment from health regulators several times in the years leading up to a deadly U.S. meningitis outbreak that has raised questions about oversight of the customized drug mixing industry, newly released state records show.
Problems at the New England Compounding Center (NECC) in Framingham, Massachusetts, date as far back as 1999, the year after it began operations, according to hundreds of pages of documents obtained under a Freedom of Information Act request.
And the documents show regulators refraining from the harshest sanctions available to them, even as the list of complaints against NECC continued to grow.
The documents come to light after 23 people have died and close to 300 have become ill with fungal meningitis linked to steroid shots from NECC given to thousands of patients across the country. And a top medical expert says the outbreak is not over and there will be more cases in the coming weeks.
Among the reported problems was a company official handing out blank prescriptions. And an outside evaluation firm found inadequate documentation and inadequate process controls involving sterilization at NECC in 2006, the documents show.
"Although your facility has seen significant upgrades in facility design for the sterile compounding operation, there were numerous significant gaps identified during the assessment," according to a 2006 letter to NECC from Pharmacy Support Inc, an outside evaluation firm.
Summing up the violations and concerns, one state inspector in 2004 recommended the company be given a formal reprimand, a sanction that would be made public and potentially hurt business.
The complaints hinted at bigger problems emerging at NECC as it grew from a tiny family business owned by chief pharmacist Barry Cadden and his brother-in-law, Gregory Conigliaro, into a drug compounding juggernaut selling products in bulk to hospitals and clinics in nearly 50 states.
"New England Compounding Center worked cooperatively with the Massachusetts Board of Registration in Pharmacy to resolve to the Board's satisfaction any issues brought to the company's attention," NECC said in a statement on Monday.
NECC's improvements drew praise from George Cayer, president of the pharmacy board at the time.
"The board commends NECC on the progress to date," Cayer said in an April 12, 2006 letter. Cayer is currently a member of the pharmacy board.
HISTORY OF COMPLAINTS
The pharmacy board initially proposed sanctioning NECC in 2004 with three years of probation and a public reprimand amid allegations that the pharmacy violated accepted standards for compounding methylprednisolone acetate, the same steroid that is linked to the current fungal meningitis outbreak.
But two years later, the board agreed to a nondisciplinary settlement. It also agreed not to report the agreement to the National Association of State Boards of Pharmacy or other outside agencies. NECC's lawyer had pleaded with the board not to issue a public reprimand because it could put the company out of business.
In 2004, pharmacists in Iowa and Wisconsin complained to the board that NECC and its chief pharmacist, Barry Cadden, were soliciting out-of-state prescriptions for office use and using a form unapproved by the Massachusetts Department of Public Health.
That same year, the board issued another advisory letter to NECC noting that it had received a complaint from a "concerned Texas pharmacist about products being solicited by Barry Cadden." An investigation revealed that NECC was offering an eye treatment and improperly included promotional material and terminology in the advertisements.
Pharmacies such as NECC are typically allowed only to compound drugs based on a specific prescription written by a physician for an individual patient. They are not generally allowed to solicit business or to promote products that have not been requested by physicians.
@ 2012 Thomson Reuters. All rights reserved.