In U.S. Meningitis Scare, States Face Huge Task of Tracking Drugs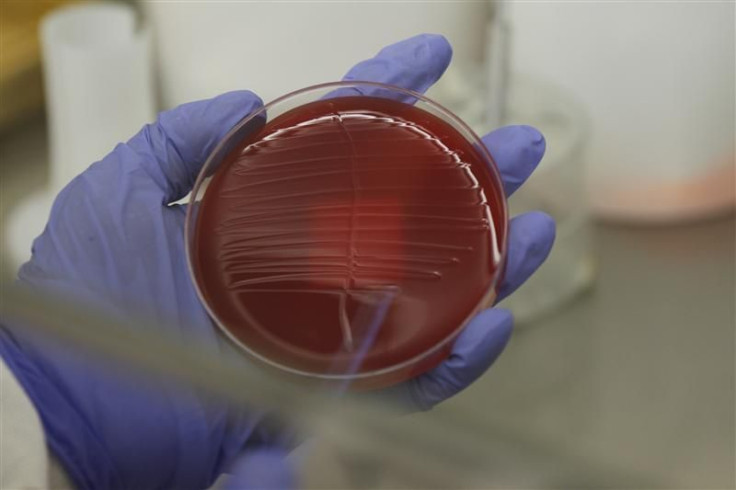 Confronted with a growing meningitis scare, states are coming under enormous pressure to meet federal requests that they contact more than 1,000 hospitals and clinics that received any injectable drugs from the company at the center of the deadly outbreak.
For weeks authorities have been attempting to track down and recall the original three lots of a single steroid compound produced by the New England Compounding Center and linked to the meningitis outbreak. Those lots were shipped to 23 states and 76 facilities.
Already a challenging effort, the job was made markedly harder in recent days when the Food and Drug Administration said that "out of an abundance of caution" it had expanded the list of products shipped from the NECC that needed to be found.
The result was the FDA sent state health authorities some 131,000 shipping invoices from NECC to help them identify facilities across the nation - enough to make a paper stack more than 40 feet high. From this they hope to identify the patients.
The list of NECC products fills 70 pages. The FDA specifically advised doctors to alert patients who received injected NECC drugs during heart and eye surgeries that the company produced after May 21.
None of the additional drugs covered by the FDA request have been linked to the outbreak, which as of Thursday had led to 20 deaths among the 254 people sickened with meningitis and three identified with peripheral infections to joints.
One example of the monumental task is Pennsylvania. Only two facilities in the state received recalled suspect steroid medication linked to the meningitis outbreak and the state has so far identified one patient stricken with the disease.
But under the wider warning, the state has used invoices to find about 140 locations that in turn have to review their records to find patients, state health department spokeswoman Holli Senior said.
"We only have invoices and some don't use exactly the same spelling or refer to the location exactly the same way in each invoice," Senior said in an email response to questions.
The hardest hit state in the outbreak, Tennessee, has reported eight deaths among 66 people sickened at three locations where patients were injected with the tainted steroid.
The number of facilities they must contact under the expanded warning increased to 74. The state asked hospital, medical, pharmacy and other trade associations for help contacting the locations.
In Minnesota, which has seven reported meningitis cases, the initial warning covered six facilities and 985 patients. The new warning appears to cover 123 more facilities, but the list is being revised, health department spokesman Doug Schultz said.
Schultz said Minnesota has found the process complex in digging through billing records from NECC that were sent to each state by federal officials. In some cases, drugs sent to one address within an organization are administered elsewhere.
"That has been one of the difficulties that we have had," Schultz said. "It gets a little tricky at times to figure this out."
The total number of facilities could be higher or lower because some may have ordered out of concerns about possible shortages of critical medications, Schultz said.
"There were some situations where they received product, but never actually used it," Schultz said.
Fairview Health Services was among Minnesota facilities to use NECC drugs and is contacting 250 patients who received a cardioplegic solution covered by the FDA alert that is used in heart surgery, spokesman Ryan Davenport said.
"We so far, by way of a review of their electronic medical records, have not detected any follow-up care that has been required for any of those patients related to any sort of fungus infection," Davenport said.
Fairview had received two drugs from NECC - the cardioplegic solution and an inhaled medication used for treating cystic fibrosis - and now is compounding both at an in-house pharmacy, Davenport said.
Other Minnesota facilities that had previously said they received drugs from NECC not connected to the outbreak also said they have been compiling lists of patients and contacting them.
Several other states also have reported extensive lists of hospitals and clinics that received some NECC drugs. Florida officials reported 260 locations, Ohio had 64 and Idaho nine.
@ 2012 Thomson Reuters. All rights reserved.