US-Mexico Border, Home Of Violence And High STD Rates Among Minors In Sex Trade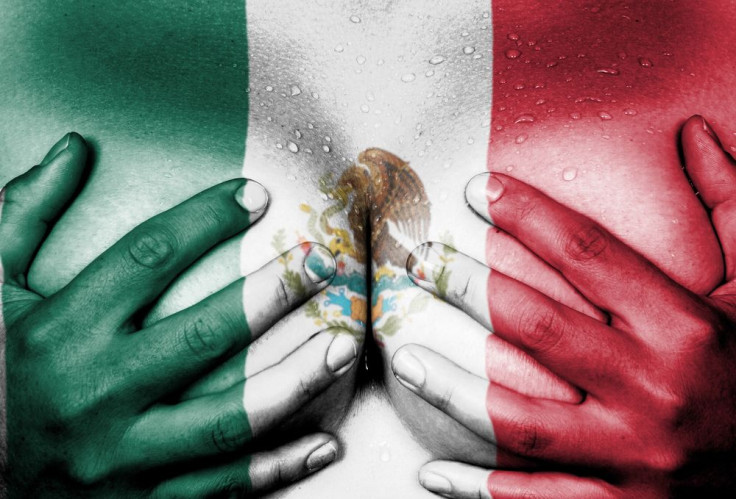 In America it's easier to catch a sexually transmitted disease (STD) from a porn star than from a prostitute. Unfortunately, working in the sex trade gets a lot more dangerous as you move closer to the U.S.-Mexico border. A recent study conducted at the University of California, San Diego School of Medicine has revealed an alarming number of female sex workers with STDs in two Mexican cities on the border of the United States who started their current profession before the ages of 18 and even 16.
"The far higher rates of HIV infection among those women reporting being a minor in the sex trade is likely, at least in part, due to the combination of being violently compelled to have sex with male clients, being exposed to significantly more male sex clients each day and the lack of any condom use during their initiation to the sex industry," Dr. Jay Silverman, director of research for the Center on Gender Equity and Health and professor of medicine in the Division of Global Public Health at UC San Diego School of Medicine, said in a statement.
Silverman and his colleagues recruited 603 female sex workers 18 years and older located in Tijuana and Ciudad Juarez, Mexico who provided blood samples for HIV testing. Between March 2013 and January 2014 respondents were asked to complete confidential surveys assessing their age upon entering the sex trade, any violence they've experienced related to their job, the amount of clients they see, and condom use.
While over 25 percent of respondents reported entering the sex trade before the age of 18, around 12 percent said they did so before their 16th birthday. Respondents who entered the sex trade as an adolescent were more than three times more likely to become infected with HIV and to be violently coerced into having sex with male clients compared to sex workers who entered as adults. They were also seven times less likely to use a condom during their first month in the sex trade.
"Our study highlights the importance of social and structural factors, especially high levels of violence encountered by adolescents in the sex trade, in understanding vulnerability to HIV," said Dr. Kimberly Brouwer, director of the Prevention Scientific Working Group of the UC San Diego Center for AIDS Research and associate professor of medicine in the UC San Diego School of Medicine Division of Global Public Health.
The research team took into account the effect of injection drug use and not using a condom to establish rates of STDs. Six percent of respondents who entered the sex trade before their 16th birthday tested positive for HIV compared to less than two percent of those who entered after their 18th birthday.
"Based on these findings, it's clear that we need to do far more to protect adolescents vulnerable to sex trade entry, and to find ways to protect the many young people in the sex industry from the serious abuse that they too often suffer," said Dr. Carlos Magis-Rodriguez, director of Comprehensive Care at the Mexican National Center for the Prevention and Control of HIV/AIDS (CENSIDA) at the Ministry of Health of Mexico.
Tenancingo, Mexico is a town in the Mexican state that has earned quite the reputation for its role in the prostitution pipeline to the U.S. Although Tenancingo is over 1,000 miles away from Tijuana, Ciudad Juarez, and any other Mexican city along the US-Mexico border, it is considered the single largest source of sex slaves who are sent to the U.S.
Source: Magis-Rodriguez C, Brouwer K, Silverman J, et al. Sexual Violence and HIV Infection Associated With Adolescent vs Adult Entry Into the Sex Trade in Mexico. Journal of the American Medical Association. 2015.
Published by Medicaldaily.com