US Military Cracks Down on 'Synthetic' Marijuana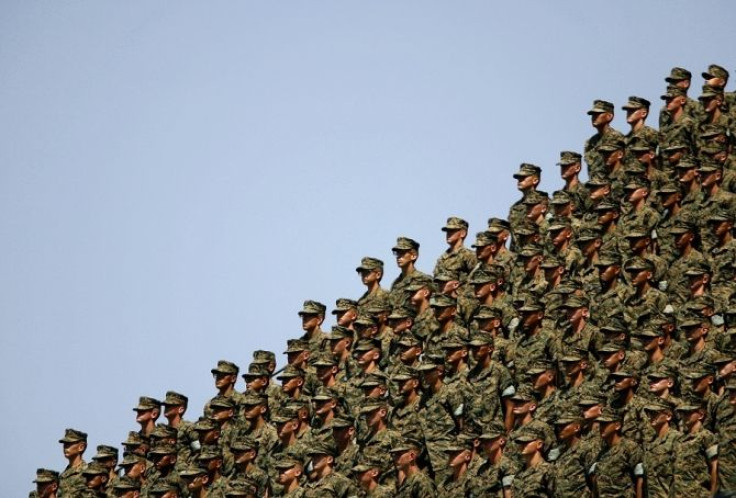 Forty years ago, congressmen John Murphy and Robert Steele released an alarming report alleging that 15 percent of U.S. servicemen in Vietnam were addicted to heroin.
Times have changed, but according to a new report, drug problems in the military remain.
Enter Spice – an easy-to-get herbal mix that mimics the high produced by marijuana, causing hallucinations that can last for days at a time. Spice is made up of exotic plants from Asia like Blue Lotus and Bay Bean. Their leaves are coated with chemicals that mimic the effects of THC, the active ingredient in marijuana, but are five to 200 times more potent.
This year, a new aggressive testing program has led to the investigation of more than 1,100 suspected military Spice users.
"You can just imagine the work that we do in a military environment," Mark Ridley, deputy director of the Naval Criminal Investigative Service, told the AP. "You need to be in your right mind when you do a job. That's why the Navy has always taken a zero tolerance policy toward drugs."
According to the NCIS, two years ago 29 Marines and sailors were investigated for Spice.
This year, 700.
The Air Force has punished 497 airmen this year, a jump from last year's 380, according to figures provided to the Associated Press by the Pentagon.
The Army does not track Spice investigations but told the AP it has medically treated 119 soldiers for the synthetic drug in total.
The Drug Enforcement Administration banned synthetic marijuana in March this year after stating it would make possessing and selling the chemicals used to produce Spice, also known as K2, illegal in the U.S. for at least one year while the DEA and the Department of Health and Human Services study whether the chemicals should be permanently controlled.
Five chemicals most commonly found in the hallucinogens are classified as Schedule I controlled substances, a category reserved for unsafe, highly abused substances with no medical usage. A test was developed after the DEA implemented the one-year emergency ban.
In November, Navy Medicine released a video explaining the risks associated with Spice. Adverse health effects include seizures, hallucinations, paranoid behavior, agitation, anxiety, nausea, vomiting, racing heartbeat and elevated blood pressure.
Published by Medicaldaily.com