US Navy Pilots Reveal UFO Encounters During Training Missions
U.S. Navy fighter pilots aboard the Nimitz-class nuclear powered supercarrier USS Theodore Roosevelt (CVN-71) that figured in very close encounters with unbelievably maneuverable UFOs in 2015 off the eastern coast of the U.S. said the UFOs followed them to the Middle East later on.
The encounters with these incredible machines, which were recorded by the cameras and radar systems of these pilots' Boeing F/A-18E Super Hornet multirole fighters, were recently revealed in detail by media stories. A TV documentary about these encounters will be aired by the History Channel on May 31.
These baffling run-ins lasted from 2014 to 2015. The fighter pilots involved were on training missions when their radars began detecting UFOs at an altitude of 9,000 meters. These UFOs later performed aerial acrobatics that would have been impossible for human aircraft.
The pilots remarked with alarm that the UFOs, which some of them eyeballed, had no visible means of propulsion. Six fighter pilots were involved in these encounters.
These men told U.S. media outlets they detected the UFOs during training flights along the southeastern coast of the U.S. extending from Virginia to Florida.
Video of two of these aerial encounters will appear in the History Channel series. One of these UFOs is seen as a white speck and one as a large, dark blob on the fighters' radar screens. Pilots later baptized these UFOs as "Go Fast" and "Gimbal."
The UFOs had "no distinct wing, no distinct tail, no distinct exhaust plume," said Lt. Danny Accoin, one of the Navy pilots who reported about UFO in 2014.
"It seemed like they were aware of our presence, because they would actively move around us," he noted.
Lt. Accoin said that "when you start to get multiple sensors reading the exact same thing, and then you get to see a display, that solidifies it for me."
He told The New York Times that he encountered the UFOs twice during flights only a few days apart. He also said the tracking equipment, radar and infrared cameras on his Super Hornet detected UFOs both times. He was, however, unable to capture them on his helmet camera since it was night time.
Even stranger, the UFOs appear to have followed the USS Theodore Roosevelt to the Middle East when the aircraft carrier was deployed there in March 2015.
Super Hornet pilot Lt. Ryan Graves said a squadron of UFOs followed the USS Theodore Roosevelt carrier strike group up and down the eastern coast of the U.S. for months. The UFOs reappeared when the carrier was in the Middle East.
"We did have issues with them when we went out to the Middle East," Lt. Graves said.
Some of the fighter pilots who spotted the UFOs believe the UFOs belong to a top secret U.S. aerial drone program using unknown technology. As such, they didn't consider the UFOs to be extraterrestrial.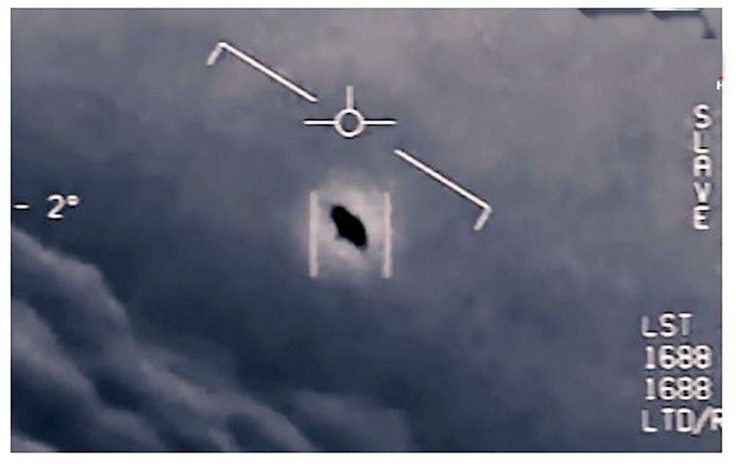 Published by Medicaldaily.com