US Population Of Children Declines, As Racial Diversity Booms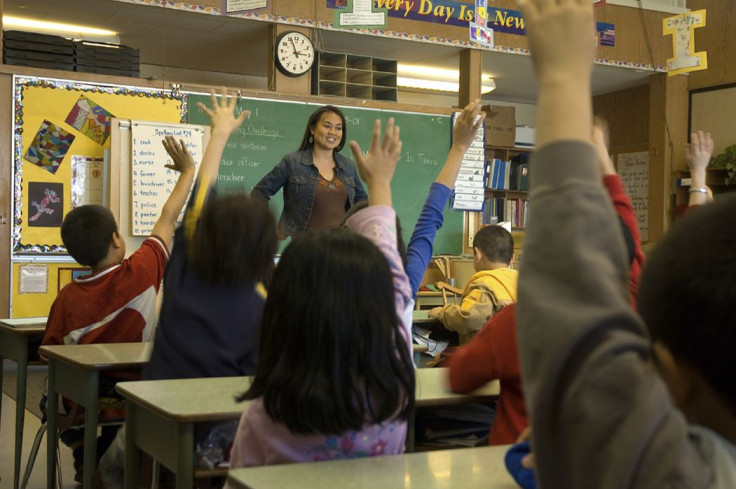 The future children of America are changing, in both number and ethnicity.
Recent findings were published in America's Children: Key National Indicators of Well-Being, 2013 and, the sixteenth such report in an ongoing series designed to cover seven domains:
family and social environment
economic circumstances
health care
physical environment and safety
behavior
education
health
According to the study, the percentage of all children living in the United States has declined. The study also revealed that race and ethnicity are playing a significant factor on the changing demographics, which may provide insight on the future ethnicity of the United States.
The Changing Ethnic Makeup of America's Children
The percentage of children who are white, non-Hispanic and those who were black, non-Hispanic declined. Meanwhile the percentage of children who were of two or more races, such as white and black, or white and Hispanic increased, as did Asians and Hispanics.
Based on these numbers, researchers predicted that by 2050, about half of America's adolescents and children below the age of 17, will be composed of children who are of two or more races, Asian or Hispanic. The breakdown will be as follows; Hispanic children will make up 36 percent of the population, six percent will be Asian, and seven percent will be of two or more races. The increase is rapid, and will likely push a historically white and black United Sates into a new, more racially diverse country.
Birth Rates and Overall Fertility Decline
The study also provided researchers with other new data, such as a slight decrease in the percentage of births to unmarried women ages 15 to 44. There was also a decrease in the percentage of births among 15 to 17 year olds, which went from 17 every 1,000 girls to 15 every 1,000 girls. This year's report also revealed a decrease in the percentage of infants born preterm — the fifth year in a row such a decrease occurred.
According to the Population Reference Bureau, during an economic decline, fertility rates tend to decline in the United States and other developed countries. The U.S. fertility rates dropped significantly during the 1930s Great Depression and again in the most recent recession in 2007. A similar decline pattern, or leveling off of fertility rates have been reported in Ireland, Italy, Spain, Sweden and other European countries.
The recent fertility decline may not have anything to do with increased birth control accessibility, differing morals, or better education; it could just be a short-term response to high unemployment rates. Fertility rate effects of an economic downturn typically last two to five years, although they don't affect the amount of children women will have in their lifetime, they do affect the timing of births.
Eating Habits Among American Children
The report also looked at children's Healthy Eating Index scores, which measure the overall dietary quality of a child's day-to-day habits and meals. The study found that the diet quality of children and adolescents had decreased considerably. Two to 17 year olds score between a 47 and 50 on their dietary quality — considered a failing score.
"Poor eating patterns can lead to childhood obesity and contribute to chronic diseases starting in childhood, such as type 2 diabetes, and those that emerge throughout the life cycle, such as cardiovascular disease," the researchers wrote.
Tracking the Development of Our Kindergartners
The report included a special, unprecedented feature on the kindergarten year, which pediatricians and researchers alike agree is a pivotal marker for childhood development. The three and a half million children entered into the study in 2010 will be followed to the end of fifth grade, which should provide researchers with a new set of data points such as how children's development shape child care, home educational environment, teacher's instructional practices, and class size.
The kindergartners' beginning data sets were used to provide researchers with insight to education. When looking at the current educational system of children in America, researchers found on average, girls were receiving higher scores than boys on their kindergarten assessments in reading and other learning approaches. On ther other hand, there was no gender difference when it came to mathematics and science.
According to The Changing Child Population of the United States, researchers based analysis on the Census Bureau 2010 data which affirmed current findings.
"Today, the country is undergoing a new demographic transformation," the study said "The current geographic growth growth patterns and shirt in the racial/ethnic composition of children are quite different than those of a decade or two ago."
Published by Medicaldaily.com