U.S. Releases New Health Insurance Reform Rules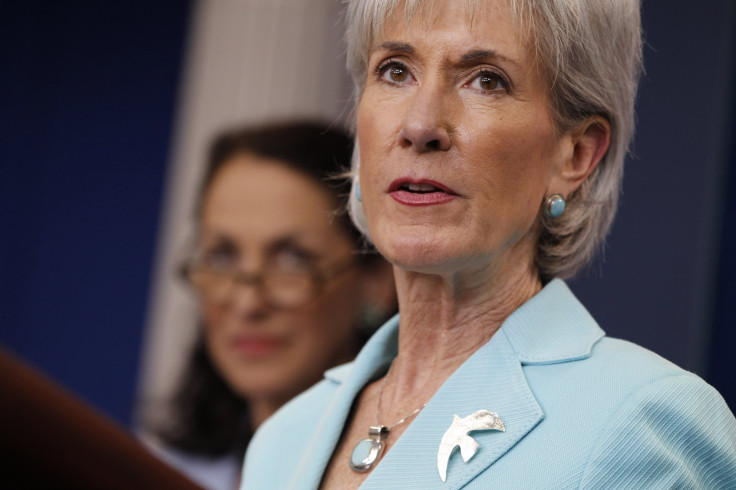 The U.S. administration on Tuesday proposed new health insurance rules aimed at ending discrimination against the sick and guaranteeing minimum benefits for millions of Americans who are expected to obtain coverage under President Barack Obama's healthcare reform law.
The rules, unveiled by Health and Human Services Secretary Kathleen Sebelius, provide states and insurers with details about how the Obama administration intends to achieve its long-stated goals of guaranteeing access to those with preexisting conditions and making affordable coverage available to families through new online health insurance exchanges.
The administration also proposed rules laying out new consumer protections for wellness and other preventive healthcare coverage. The public has 30-60 days to comment on the proposals before the government finalizes them.
The proposed measures were likely to come under fire from healthcare reform opponents including a growing number of Republican governors who have rejected the provisions calling on states to operate their own healthcare exchanges beginning January 1, 2014.
States have until December 14, under a newly extended deadline, to tell the Department of Health and Human Services whether they intend to pursue their own healthcare exchanges, which are designed to offer consumers private insurance at subsidized rates beginning in October with open enrollment.
About 17 states have told the administration they plan to move ahead on exchanges, while at least eight Republican governors in recent days have rejected the plan outright or opted to cooperate with Washington in setting up a hybrid federal partnership exchange.
Still more states, which delayed implementation in hopes that Republican Mitt Romney would win the presidential election earlier this month and repeal the law, are only now deciding what to do and had called on the administration for more time and information.
Meanwhile, the administration is moving ahead to complete rule making to ensure timely implementation.
"The information we're putting out today will answer many of the states' remaining questions, as will additional guidance to be issued in the days and weeks ahead," Sebelius said in a conference call with reporters.
"I'm confident states will have what they need to move forward with creating these critical new health insurance markets," she said.
Sebelius said she would "sit down" with governors to discuss their concerns in the coming weeks, but provided no details.
State-level opposition and lethargy have raised concerns about whether the administration can establish functioning exchanges in states that need them. But administration officials insisted on Tuesday that the system will be up and running in all 50 states and the District of Columbia when the healthcare law comes fully into force in 2014.
"FOOD FIGHT"
The Patient Protection and Affordable Care Act, the most sweeping healthcare legislation since the 1960s, would extend coverage to more than 30 million uninsured people with about half that number obtaining insurance through the healthcare exchanges. The remainder would receive benefits from an expanded Medicaid program for low-income people.
To address regional inequities in the healthcare system, the law requires insurers to provide benefits across 10 categories in the individual and small-group markets, whether or not the plans are part of an exchange.
The categories are: ambulatory patient services; emergency services; hospitalization; maternity and newborn care; mental health and substance use disorder services; prescription drugs; rehabilitative and habilitative services; laboratory services; preventive and wellness care and chronic disease management; and pediatric services.
The proposed benefits rule largely codifies the contents of an administration bulletin last December that allowed each state to select a private or public insurance plan already operating in its market as a benchmark for benefits.
Dr. Arthur Kellermann of RAND Health, a think tank, said the approach leaves in place state variations in insurance quality the law was meant to eliminate. But he said the proposed rule still represented a significant improvement.
"It is a major step forward for consumers in trying to bring consistency to the insurance market in terms of covered services and the value of policies," Kellermann said.
The only major benefits change from last December, according to officials, is a richer prescription drug benefit. Instead of requiring insurers to offer one drug per class, the rule calls for either one drug or the same number as the benchmark plan, whichever is greater.
However, critics said the new rules lack important details and definitions about relatively new coverage for the disabled, the mentally ill and substance dependent, which are subject to a mandate that eliminates lifetime spending limits in health insurance plans.
"They're going out of their way to avoid doing what the law envisioned, which is spelling out the details, because it's such an ugly interest-group food fight," said Edmund Haislmaier of the conservative think thank, Heritage Foundation.
Health insurance companies would be prohibited from denying coverage because of a pre-existing condition, or from charging higher premiums because of current or past health problems, gender or occupation. The rules also would ensure access to catastrophic coverage plans for young adults and others who could not afford coverage otherwise.
The administration also proposed rules for expanding employment-based wellness programs to help control healthcare spending and to protect individuals from unfair underwriting practices that could otherwise reduce benefits based on their health status.
Gary Cohen, an administration official helping to oversee implementation, said the wellness rules seek to protect consumers from practices that could be used to reduce benefits based on a participant's health status.
@ 2012 Thomson Reuters. All rights reserved.