U.S. says 115,000 could lose Obamacare insurance over immigration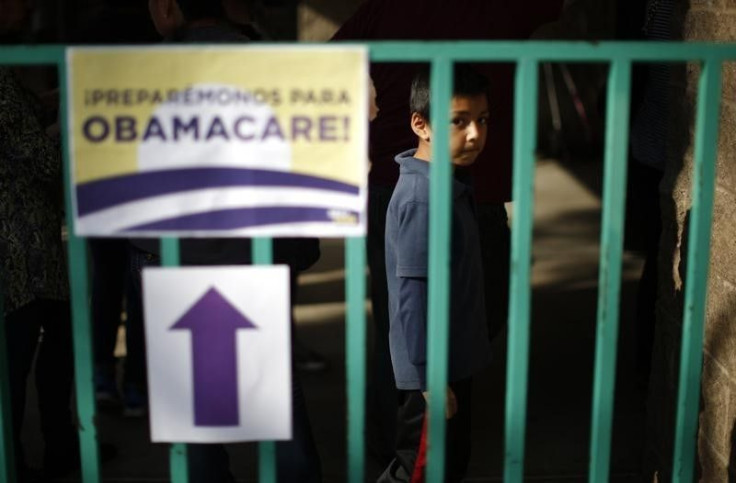 WASHINGTON (Reuters) - The Obama administration on Monday said 115,000 people in 36 states could lose their private health insurance under Obamacare after Sept. 30, because of unresolved data problems involving their citizenship or immigration status.
Another 363,000 people could see their insurance costs change, due to problems involving income data that is used to determine whether enrollees qualify for federal subsidies to help pay premiums on health plans obtained through the federal insurance marketplace, according to the administration.
The U.S. Centers for Medicare and Medicaid Services (CMS), which operates the federal marketplace for consumers in 36 states, said the number of people with data problems is down from June when 966,000 had citizenship or immigration discrepancies and 1.6 million people had problem data involving income.
There was no word on how many more people might have data mismatches after enrolling for Obamacare coverage through 14 other insurance marketplaces operated by individual states.
Under President Barack Obama's Affordable Care Act, people who lack insurance can be eligible for coverage if their immigration status is in order, while federal subsidies can be available depending on an applicant's annual income.
More than 8 million people enrolled in 2014 coverage through the federal and state marketplaces. But about 2.5 million submitted applications with missing entries or data that did not match federal records. Officials said those with outstanding issues have failed to provide accurate information about their situations or have simply not responded to repeated efforts to reach them.
Critics have also blamed problems on federal data collection systems including the federal marketplace website, HealthCare.gov. Officials could not rule out the possibility of further problems, noting that 430,000 income-related discrepancies are still in the process of being resolved. People with unresolved issues can avoid problems by providing up-to-date information before Sept. 30, officials said.
Those with immigration and citizenship issues could also qualify for a special enrollment period, even if they confirm their status after the deadline, according to CMS.
(Reporting by David Morgan; Editing by Cynthia Osterman)
Published by Medicaldaily.com