Users Report iOS 7 Problems, Including Nausea, Vertigo, Headaches, From New Apps And Animations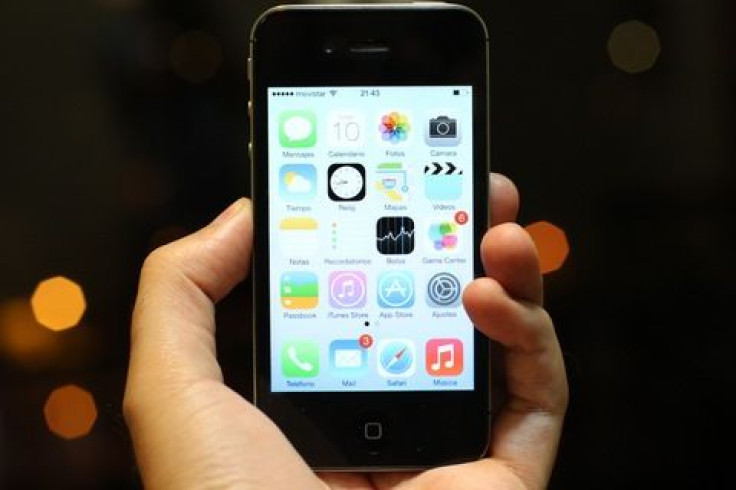 It's already been downloaded 200 million times — and it's apparently causing problems akin to car sickness. The new Apple iOS 7 has incorporated new features like making the screens appear to have several layers, as well as a zooming feature that occurs when switching between apps and folders.
Describing their motion sickness woes on a thread on Apple's website, Apple fans have been experiencing trouble with the transition animations between the home screen and applications. It also seems to be the new "parallax" feature that makes the background of the screen move back and forth that may contribute to these problems. In the thread, users are asking to find a way to turn off the animations.
But iOS 7 comes pre-installed on the new iPhone 5C and 5S models, and is difficult to uninstall.
"I had severe vertigo the minute I started using my iPad with iOS 7," one user complained, quoted by The Verge, a technology website. "I thought I was going crazy today after I updated my phone and I noticed I was feeling queasy every time I used it. Now I see I am not alone… There has to be a way to turn this off!"
But can a small screen really cause motion sickness? Charles Oman, former director of NASA's Sensorimotor Adaptation research team, doesn't believe so. "It takes a couple minutes of sustained stimulation to activate motion sickness," he told ABC News. "If it were an immersive environment, like a headset or an IMAX screen, then I can believe it, but it's a little harder to believe on the small screens."
The U.S. Centers for Disease Control and Prevention (CDC) describes motion sickness as what you see being different from the motion that your inner ear senses. Motion sickness can occur in a moving vehicle, causing nausea, dizziness, or vomiting, and can usually be treated with Dramamine or Benadryl.
Vertigo, meanwhile, typically occurs when there is a problem in the inner ear or eyesight. It causes people to experience a constant sense of movement, spinning, or tilting, accompanied by nausea. Other causes of vertigo include dehydration, side effects of certain medications, migraines, and labyrinthitis.
Dr. George Kikano, division chief of family medicine at UH Case Medical Center in Ohio, believes there is some validity to iOS 7 users' concerns. "It's no different than being in an IMAX theater," he told FoxNews.com. "The inner ear is responsible for balance, the eyes for vision. When things are out of sync you feel dizzy, nauseous. Some people get it, some people don't, and some people get used to it."
Indeed, perhaps Apple's emphasis on motion in its new design just simply takes some time to get used to.
"A large part of Apple's vision for the OS is about motion, the transitions between screens, and about mimicking the real-life movements of objects in order to communicate where the user is inside an interface," Ellis Hamburger wrote on The Verge.
Apple software chief Craig Federighi told The Verge that iOS aims to allow users to navigate intuitively. "You pick the right sort of visual architecture, the right layering, and then it's intuitive…[and] people without thinking are going to do the right thing," he said.
Apple has not yet offered any solutions to the iOS 7 vertigo problem.
Published by Medicaldaily.com