Usher Raymond V 'Doing Well': Famous Dad Publicly Thanks Men Who Helped Son From Nearly Drowning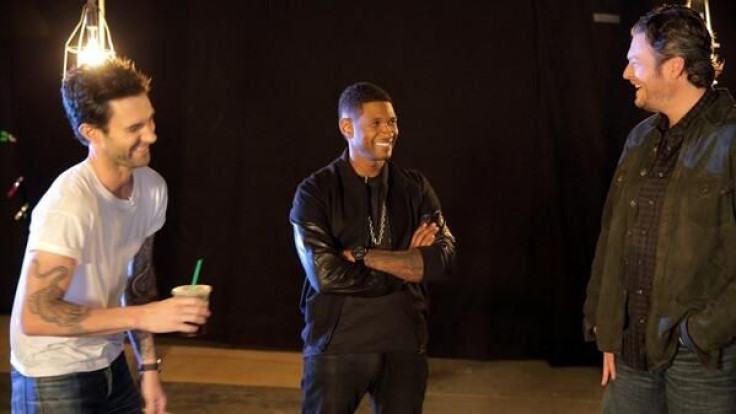 R&B singer Usher Raymond released a statement late Wednesday thanking the people who worked to save his five-year-old son, Usher Raymond V, after he nearly drowned in a pool accident. The former The Voice coach also made sure to let fans and supporters know that little Usher is doing better.
"I am blessed and fortunate to say that my son Usher V is doing well and is recovering," the statement to ABC News read. "I am overwhelmed by the outpouring of prayers, love and support for my family's well-being."
Raymond's son was rushed to the hospital after his arm got caught in the drain of a pool. His aunt and a maid tried to help the boy pull his arm from the pool's drain to no avail. Two men working in the house were able to pull little Usher from the drain and administer cardiopulmonary resuscitation (CPR). The R&B singer was especially grateful for those men's quick thinking.
Read more: Usher's Son In ICU: R&B Singer's 5-Year-Old Son Hospitalized In Pool Accident
"I would like to thank my Aunt Rena as well as the doctors and nurses who are working with us around the clock," the statement said. "I would especially like to thank the two men who saved my son's life, Eugene Stachurski and Ben Crews. They are true heroes and I am deeply grateful to them."
Unfortunately, the incident has reignited the ongoing feud between Raymond and his ex-wife Tameka Raymond over who will have custody of the couple's two boys. Tameka Raymond filed an emergency custody request following the incident, and a hearing is set for 2 p.m. this Friday. In her motion for emergency custody, Tameka claims that the singer failed to properly supervise their son and uses third-party caregivers 85 percent of the time.
In 2012, Raymond was granted full custody of both boys after his stepson was tragically killed in a jet ski accident.
Published by Medicaldaily.com