'Veganuary' May Convince Thousands To Give Up Meat And Dairy; Benefits Of Going Vegan For A Month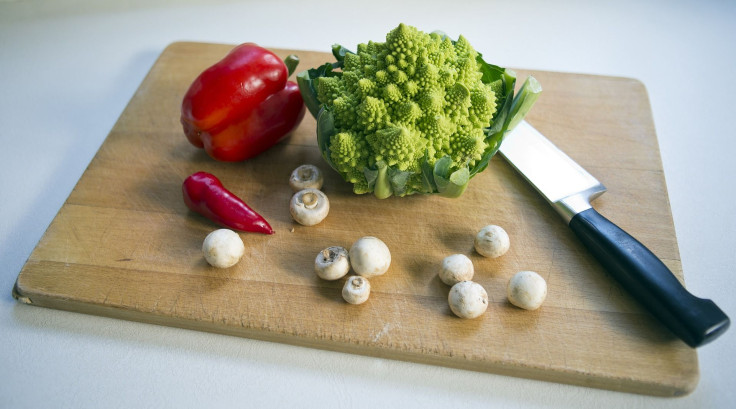 Holiday gluttony is real: From Thanksgiving turkey to New Year's Eve hors d'oeuvres, temptation consistently resides at the forefront of our celebrations. This overzealous, end-of-the-year (most likely) meat consumption is what first inspired "Veganuary," where people are invited to give up meat and dairy products for the entire month of January. As people across the globe pledge to follow a vegan diet for the third year in a row, Veganuary creators hope the month will inspire thousands to stick with the diet all year long.
"We ask about motivation when people sign up to Veganuary and, for the past two years, animals are the primary reason by a large majority, with health coming second, and the environment third," Clea Grady, the marketing manager of Veganuary, told The Guardian. "There is an increasing awareness and concern at how we treat, use and abuse animals, and this is growing year on year. Anecdotally, we know that, for whatever reason an individual approaches veganism, the lines begin to blur once education has taken place."
First, Veganuary lists the benefits of going vegan and why previous pledgers have chosen to try it out for a month. As Grady explained, while most choose to go vegan for their love of animals, others use the diet to improve their health, make a positive impact on the environment, or combine the pledge with the New Year's resolutions they've made to jumpstart the year. Its website directs visitors to sign the pledge before it provides them with a list of vegan-inspired recipes to follow.
The Academy of Nutrition and Dietetics defines vegans as those who exclude all animal products from their diet, including all meats, poultry, fish, shellfish, eggs, milk, cheese, and any other animal byproduct. Today, Harvard Health Publications report an estimated 2.5 million Americans aged 55 and older have switched to vegan and plant-based diets. The overall number of vegans has doubled since 2009, and when it comes to their health, one study found a low-carb vegan diet can reduce cholesterol levels and cut risk for developing heart disease. Veganism has also been found to lower blood pressure, risk of stroke, type 2 diabetes, insulin resistance, and certain types of cancer.
Organizers of Veganuary predict more than 50,000 people will rise to the occasion this January, and of those that pledge to follow the temporary diet, approximately half will stick with it year round. The first year only about 3,000 people signed up compared to the 12,800 who signed up in 2015 — a four-fold increase. That more people are signing up to learn more about and practice veganism suggests a growing, worldwide interest in the many ways our dietary trends impact animals, the environment, and our bodies.
Published by Medicaldaily.com