Venezuela Considers Ban On Baby Bottles In An Effort To Promote Breast Feeding And 'Increase The Love Between Mother And Child'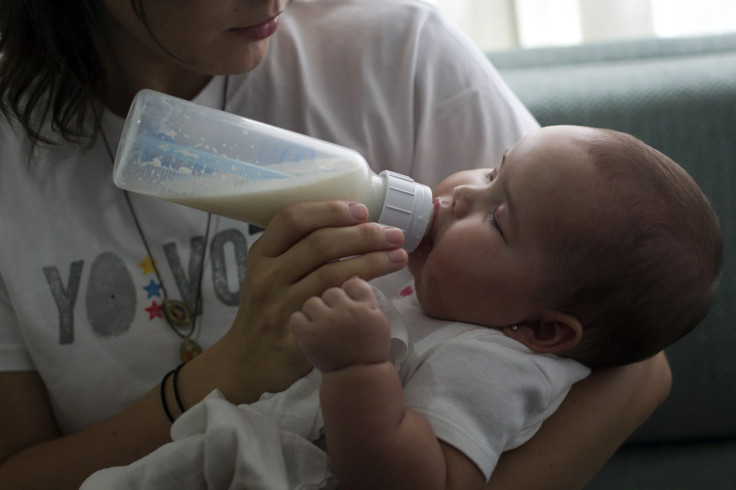 A new piece of legislation arrived in the Venezuelan government Friday, which, if passed, would prohibit the sale and use of all baby bottles, Reuters reported.
The move comes as part of the Socialist government's effort to encourage breast feeding and dissuade against the use of formula.
"We want to increase the love (between mother and child) because this has been lost as a result of these transnational companies selling formula," said legislator Odalis Monzon on state television Thursday.
Monzon claimed the proposal would "prohibit all types of baby bottles" as a way to improve children's health.
She said the Law for the Promotion and Support for Breast-Feeding, passed in 2007, did not establish any sanctions for using formula. However, she did not say what the sanctions might be if the proposed change to prohibit bottle feeding is passed by Congress, where the Socialist Party has a majority.
She admitted that babies without mothers or women who cannot produce breast milk will be excluded from the ban, but she did not offer any comment as to how long mothers would need to breastfeed.
One 27-year-old mother questions the practicality of such a bill.
"People are free to feed their children as they see fit," said Ingrid Rivero, a mother in Caracas. "My daughter stopped breast feeding after seven months. What can I do? Force her?"
The government's actions have observers politicizing the bill's intentions. Following the death of President Hugo Chavez, sources speculate a ban on baby bottles represents a modern extension of Chavez's goal to intrude into his citizens' private lives.
No comment has been made as to the possibility of mothers feeding their baby breast milk from a bottle.
Many sources argue breastfeeding has more positives than negatives; however, Venezuela's current legislation would ignore the negatives in favor of requiring all the positives.
No word has been made of the specific day of this week's ruling.
Published by Medicaldaily.com