Veterinarian Fran Freemyer Accused Of Practicing On Humans, Forcing Colorado Patient To Amputate 3 Toes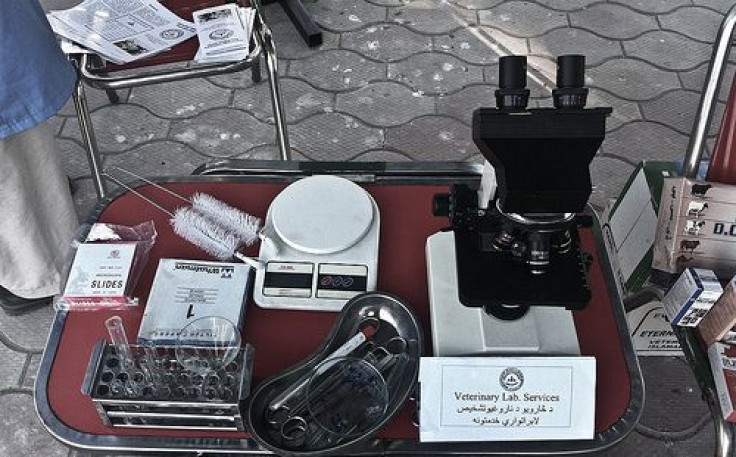 A Colorado veterinarian is accused of illegally treating human patients, The Greeley Tribune reports.
Greeley, Colo., police officials said in a press release that local veterinarian Francis Freemyer was cited for unauthorized practice after a patient at North Colorado Medical Center had to amputate three toes as a result of treatment illegally administered by the vet.
According to police spokesperson Sgt. Susan West, the ongoing investigation began in late June, when the patient revealed to hospital officials that he had received treatment from a veterinarian practicing on both humans and animals.
The patient said that he had consulted Freemyer with a foot ailment, and that the vet had given him an ointment.
Surgeons were subsequently forced to remove the toes that Freemyer had "treated."
Read more: Drunken Dentist Yanks Front Tooth of Patient Wanting a Crown
Speaking to the Associated Press, Freemyer dismissed the allegations, claiming that the ointment had been prescribed for the patient's neighbor's dog — a Jack Russell terrier named Scooter, who was suffering from lesions on his back.
He theorized that the dog owner had then given the man some of Scooter's medication.
"I don't treat people," Freemyer said.
West said Freemyer was let go with a misdemeanor ticket, as the purported crime is covered by state regulatory agencies rather than criminal statutes.
Although there is no direct evidence, local authorities suspect that other human patients may have received treatment from the vet, and are urging possible victims to come forward.
If you have received treatment from Freemyer or have any information regarding his alleged practice on human patients, contact Detective Mike Heck at 970-350-9617.
Published by Medicaldaily.com