Viagra Obesity Treatment? Sildenafil Burns Excess Fat in Mice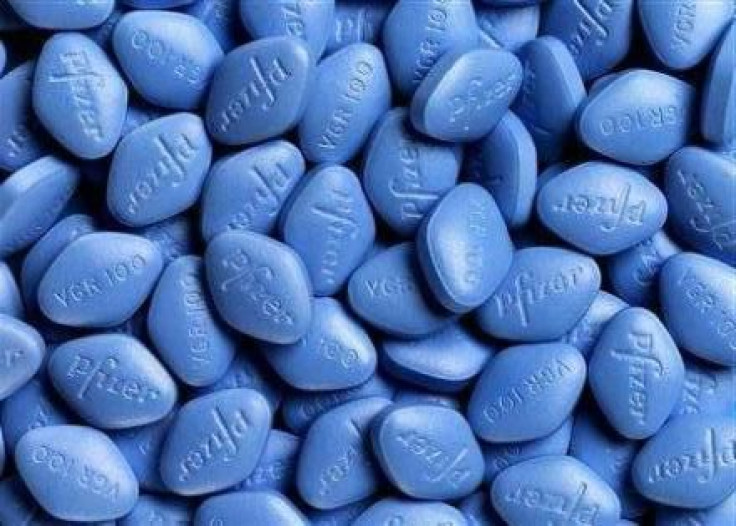 A Viagra obesity treatment may be in the works- the commercial drug, well established in fighting erectile dysfunction, may burn fat as well. A study published in the April 2013 edition of The FASEB Journal finds that Viagra, also known as sildenafil, can encourage weight loss by promoting the storage of healthy "brown fat" at the expense of unhealthy "white fat."
"There is a growing need for novel treatments against obesity," said study coauthor Dr. Alexander Pfeifer, of the University of Bonn Biomedical Center in Germany, in a statement. "Finding new positive effects of existing drugs, such as sildenafil, in adipose tissue might help to bridge the period until novel drugs against obesity have been developed."
Brown fat provides heat and actively burns calories. Higher levels of brown fat boost metabolism, as opposed to white fat, which stores energy for later use and is less immediately useful.
Previous research had established that sildenafil inhibits the breakdown of cyclic GMP (cGMP), a messenger molecule in human cells that controls blood flow and cardiovascular homeostasis. Based on existing studies on cell signaling pathways, the German research team study decided to use Viagra to investigate how cGMP affected fat regulation in mice.
After treating mice with sildenafil, the researchers observed a specific chain of molecular events. In normal mouse functioning, cGMP reduces levels of pro-inflammatory hormones, which sends a signal for the "browning" of white adipocytes, or fat cells. Mice given sildenafil had their white fat tissue turn brown after only a few days of treatment, much more quickly than those without sildenafil. The researchers believe that the effect was caused by high cGMP levels.
The researchers replicated those findings in isolated fat cells. They applied cGMP to individual adipocytes, where they also observed a browning effect.
"Clearly, size matters when it comes to our weight," joked Dr. Gerald Weissmann, Editor-in-Chief of The FASEB Journal, in the statement.
"Numerous studies show that obesity is a risk factor for virtually every human disease, and that obesity is epidemic. The finding that Viagra and similar drugs can change our body fat composition has major implications."
The researchers don't go so far as to endorse Viagra for obesity treatment- while the effect of sildenafil on mice is clear, overweight and impotent men shouldn't hope to kill two birds with one stone quite yet.
"These drugs have well defined risk/benefit profiles and are approved for the treatment of erectile disorders," said Weissman. "Further research will determine whether they are useful in the treatment of human girth disorders."
Published by Medicaldaily.com