Vine Captures Dick Van Dyke's Burning Car And Another Insane Accident In A Single Week: Could Video Apps Help Police Solve Cases?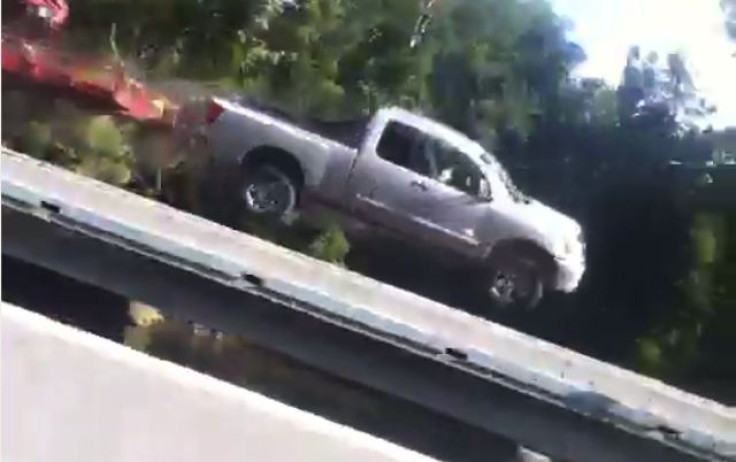 American TV icon Dick Van Dyke narrowly escaped a serious injury Monday afternoon when his white Jaguar suffered from engine trouble on the 101 California freeway and then abruptly burst into flames.
A Vine video, captured by his wife and posted to her Twitter, shows the Mary Poppins star talking to police next to the remains of his scorched vehicle.
In an unrelated incident over 2,000 miles away in Michigan, Vine user Alex Stack captured this insane six-second video of a man who lost control of his truck and flew over a guardrail into a creek on Friday.
Two accident-related Vine videos in such a short time frame raises the question of whether video smartphone apps could be used to help police document crimes and mishaps.
In Russia, nearly everyone has a camera installed on their car's dashboard — as evidenced by the footage of the meteor that crashlanded in February — to help in legal cases involving traffic collisions. Last year, a Seattle-based security firm developed an iPhone app called iWitness that allows people who think they are being followed to record sound and visuals every three seconds. The data is subsequently sent to a secure site where police can download it.
Luckily, both Dick Van Dyke and the Michigan resident survived their Vine-recorded close calls.
Published by Medicaldaily.com