Like A Virgin? '18 Again' Vagina-Tightening Cream Claims Mineral Compound Offers Better Sex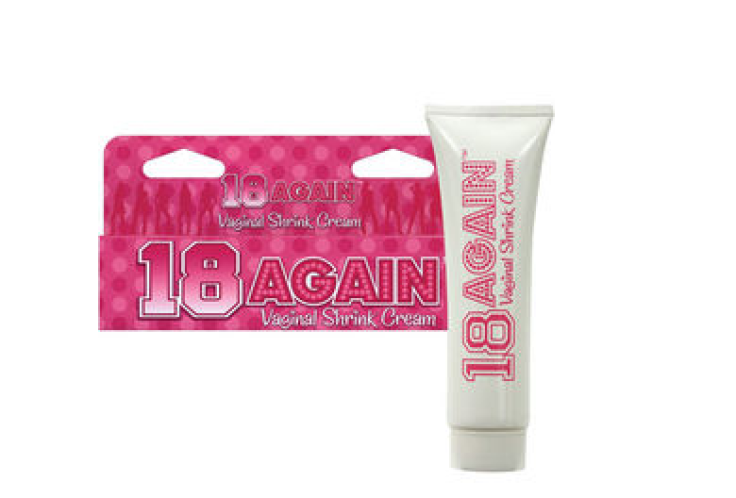 When it comes to hacks for better sex, people are willingly eager to jump in feet first to the pool of endless sex possibilities. To help women feel "like a virgin" again, Little Genie Production's "18 Again" cream promises to shrink and tighten your lady parts via a mineral compound. This vaginal shrink cream ingredient causes skin cells to swell so the vaginal walls become engorged and feel tighter, but does it really work?
According to the product's website, the vaginal-tightening cream will make you feel "tighter, younger, and sexier than ever" while increasing pleasure for both you and your partner. It is the potassium alum compound, also known as "Dridhranga," "Sphatik,"' or "Argilla Vitriolutum" in the glycerin-based natural tightening cream that supposedly tightens the vaginal walls. Its antibacterial properties also help prevent vaginal infections.
The concept behind vaginal tightening derives from the belief some vaginas are "too tight" or "too loose." The truth about this myth is the vagina's tightly folded muscle tissue is very elastic and remains tightly folded like a closed accordion at all times, according to Psychology Today, except during sexual arousal and childbirth. The muscles relax during sex and then go back to normal afterward, no matter how often a woman has sex.
Despite the debunking of this popular myth, the 18 Again cream has had mostly positive reviews on its Amazon page, with an average 3-star rating in 26 customer reviews. User MMD gave a 4-star rating and wrote: "Really good stuff right here. You only need a little bit though I put to much the second time and the whole experience was just painful lol. Works super fast to like no lie, once you put it on wait like 5 seconds and it's already working."
However, a recent review by user Emilia Lanier read: "I used this cream and nothing is like I'm 18 again. My hair is just as grey as it has been for years now. False advertising!"
This product is not FDA-approved, since it is not a legal requirement for companies to sell these products. Let the eyebrow raising at these positive Amazon reviews begin. Ladies, try at your own risk.
Published by Medicaldaily.com