Virus Expert Says Japan Has Entered Ninth COVID Wave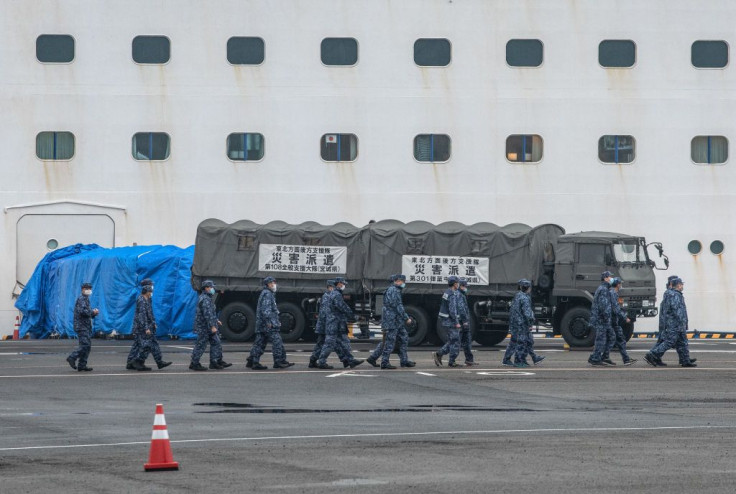 According to a virus expert, Japan may have already entered its ninth wave of COVID-19 infections.
In a recent meeting with Prime Minister Fumio Kishida, Shigeru Omi, the government's top coronavirus adviser, cautioned that Japan may be facing its ninth wave of COVID-19 infections. Following the easing of countermeasures, including the downgrading of the disease's legal status in May, Omi emphasized the need to safeguard vulnerable elderly individuals from the virus.
"Based on the recent surge in infections nationwide due to increased social interactions, it appears that a ninth wave may have begun," Omi stated during a press briefing, as quoted by The Japan Times.
Highlighting the importance of vaccination for those at high risk of severe symptoms, Omi stressed the need to focus on reducing deaths and ensuring the continuity of social activities. The country had previously witnessed the peak of the eighth wave between late November and late January, with daily infections surpassing 246,000 in early January.
Since the downgrading of COVID-19's status, the government no longer provides a daily tally of patients. Instead, the health ministry releases weekly data on the number of patients reported by approximately 5,000 designated medical institutions across the country, along with the average number of cases within these facilities.
According to the latest figures released last Friday, the average number of cases per week stood at 5.6 during the week ending June 18, up from 5.1 the previous week. However, Okinawa Prefecture reported a significantly higher average of 28.74 cases per facility. Omi highlighted the region's relatively weak medical care system and lower vaccination rates compared to other prefectures.
At the meeting, Kishida acknowledged the gradual increase in infections and sought Omi's advice on precautionary measures to minimize cases during the summer season.
While the World Health Organization (WHO) declared the end of the COVID-19 pandemic on May 5, stating that it no longer posed a global threat, WHO Director-General Tedros Adhanom Ghebreyesus cautioned that the virus remained a significant health concern. He emphasized the potential for new variants and the emergence of other pathogens with even deadlier potential.
"The end of COVID-19 as a global health emergency is not the end of COVID-19 as a global health threat. The threat of another variant emerging that causes new surges of disease and death remains, and the threat of another pathogen emerging with even deadlier potential remains," Ghebreyesus said.
As Japan potentially faces another wave of COVID-19 infections, the government and health authorities are actively working to implement strategies to curb the spread of the virus and protect the most vulnerable members of society.
Published by Medicaldaily.com