Vitamin D Effectively Prevents Type 2 Diabetes In 3 Clinical Trials
Pre-diabetic people could turn to vitamin D supplements for help in preventing their condition from progressing to type 2 diabetes. This is what scientists discovered after conducting clinical trials with the supplements.
Researchers found after three randomized clinical trials that vitamin D supplements are modestly effective in lowering the risk of pre-diabetes progressing to type 2 diabetes. On average, the supplements reduced the risk by 15%, as indicated in their study published in the Annals of Internal Medicine on Monday.
According to the scientists, they wanted to evaluate whether the administration of vitamin D decreases the risk of diabetes among people with pre-diabetes since the role of the vitamin in people at risk for type 2 diabetes has been unclear for the longest time.
They conducted trials specifically designed to test the effects of oral vitamin D versus placebo on new-onset diabetes in adults with pre-diabetes. Over the course of the three-year trials, about 23% of the participants who took vitamin D developed type 2 diabetes, a little lower than the 25% of participants who took placebo pills.
"It's pretty clear vitamin D has a moderate effect on reducing the risk of type 2 diabetes, if you're at high risk, lead researcher Dr. Anastassios Pittas, of Tufts Medical Center in Boston, said, as quoted by HealthDay.
Pittas stressed that their findings only applied to pre-diabetes patients at high risk of type 2 diabetes, not those at average risk of the disease. He also noted that the supplement should not be seen as a replacement for a healthy diet and regular exercise — lifestyle changes doctors recommend pre-diabetes people do to diminish their risk.
"We don't want the message to be, take a pill and you won't need to do the hard work of changing your diet and exercising," Pittas said.
Pittas and his co-authors also indicated in their study that they only found vitamin D effective in decreasing diabetes risk in adults with pre-diabetes. Their findings do not apply to the general population.
Pre-diabetes is a health condition where blood sugar levels are higher than normal but not high enough to be considered type 2 diabetes. More than one in three or 96 million American adults have pre-diabetes. About 80% of them do not know that they have the condition, according to the Centers for Disease Control and Prevention (CDC).
Meanwhile, type 2 diabetes, formerly referred to as adult-onset diabetes, is a condition wherein the body's ability to regulate and use sugar (glucose) as fuel is impaired. This leads to high blood sugar levels circulating in the body, causing a slew of problems in the circulatory, nervous and immune systems in the long run, as per the Mayo Clinic.
Type 2 diabetes does not have a cure. Doctors prescribe lifestyle changes to help manage the disease. If diet and exercise are not enough, patients may be given diabetes medications or insulin therapy.
Though the findings seemed to provide a modest difference, Pittas and his colleagues were hopeful that they could make a difference globally. Since 374 million people have pre-diabetes worldwide, the supplement could help prevent or delay type 2 diabetes in about 10 million of them.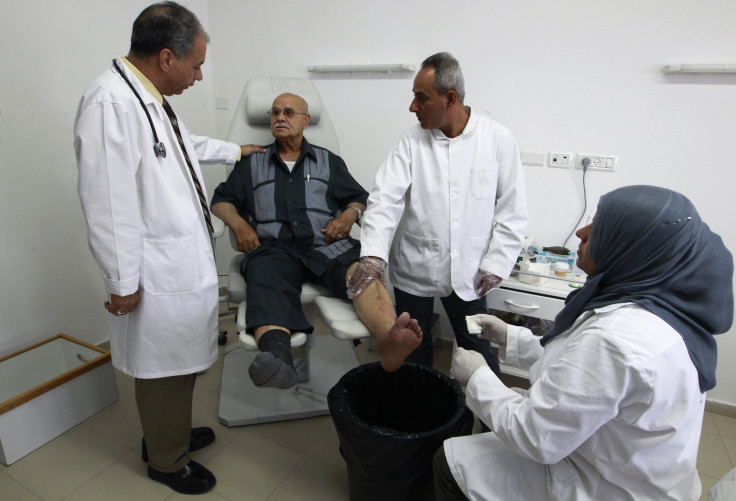 Published by Medicaldaily.com