Wal-Mart Doll Recall 2014: Retailer Pulls Doll Off Shelves After It Was Found To Overheat and Burn Children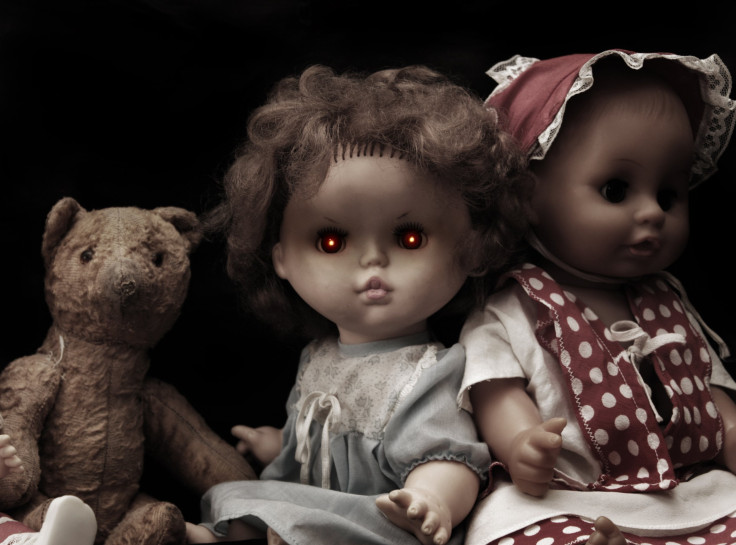 No, you did not accidentally open a synopsis on the popular horror film Child's Play, although it's not difficult to see the similarities between the My Sweet Love/My Sweet Baby dolls and the infamous red-haired Chuckie. In reality, this child's toy is being recalled for its tendency to harm, more specifically burn, children. The doll's retailer, Wal-Mart, has received 12 reports of incidents involving the doll, two which actually resulted in physical damage to the user's thumb in the form of a burn or blister. This has caused Wal-Mart to recall about 174,000 of the plush toys.
The cause for concern in the doll is its faulty circuit board. When this overheats, which aparently happens quite frequently, the surface of the doll will heat up. Potentially this may cause a burning hazard to whomever is holding the toy, Consumer Affairs reported. The 16-inch doll looks innocent enough, dressed in pink floral clothing with a matching knit hat. It comes with a toy medical check-up kit including a stethoscope, feeding spoon, thermometer, and syringe. At only $20, it's no wonder the cuddly toy became a hit with young children.
The dolls were manufactured in China and have been sold exclusively at Wal-Mart stores from August 2012 through March 2014, before they were quickly pulled from shelves due to increasing complaints on the toy's harm. For those who purchased the dolls, it is advised that the dolls be taken away from children and have the batteries removed. Return of the doll to any Wal-Mart will result in a full return, no questions asked.
Although there are now stricter regulations on which toys make it to market, there are still many toys each year that are recalled due to safety issues. The Daily Mail recently posted a list of 2013's most dangerous toys, not all of which are yet removed from shelves. The safety concerns usually stems from small parts that cause choking hazards, toys which may be too loud for a child's ear, or toys that contain potentially toxic chemicals. A report of toy-related injuries in the U.S. during a one-year period measured that 45 percent of injuries were caused by laceration, 21 percent caused by ingestion or ledging of a foreign object in the body, 12 percent were fractures or dislocations, seven percent were sprains and strains, and the remaining five percent were accredited to miscellaneous injuries.
Thankfully the toy is now off shelves and out of children's reach, but the amount of time that it remained for sale despite its dangers is alarming. Perhaps this story will raise awareness of potentially dangerous toys and lead to more thorough reviews before the product is available to the public.
Source: Toy-Related Injuries Among Children and Teenagers-United States, 1996. JAMA. 1999.
Published by Medicaldaily.com