Walgreens Launches Behavior Health Services Website, Including Free Mental Illness Tests, Online Therapy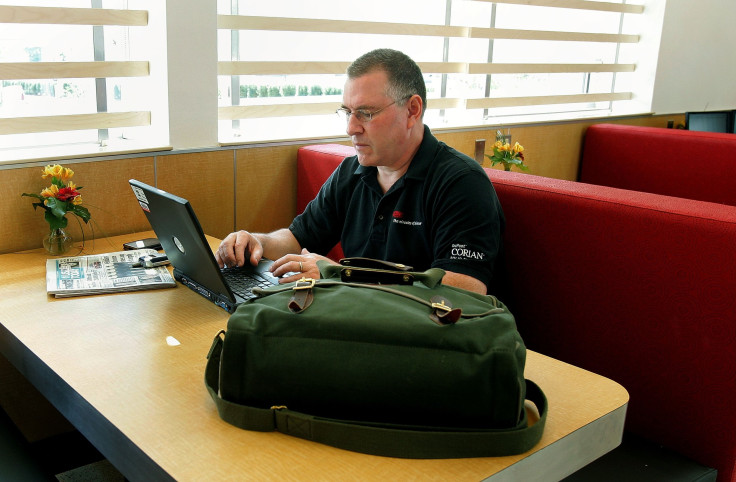 A sense of community beats in most hearts, no matter whether we work for ourselves, for a mom-and-pop company, or for some behemoth organization… like Walgreens. One of the nation's largest drugstore chains, Walgreens operates a total of 8,173 drugstores as well as an additional 400 healthcare clinics throughout the 50 states, D.C., Puerto Rico, and the Virgin Islands. Each day, more than 8 million customers interact with Walgreens, giving this chain store a unique opportunity to influence countless lives in a positive way.
Walgreens made a step toward fulfilling grander dreams by launching a new mental health platform on Wednesday. Collaborating with partners, the drugstore chain intends to help meet the need for access to care though online services. The company website connects customers to free online screenings for a number of conditions, including depression, anxiety, bipolar disorder, and PTSD, and facilitates follow-up treatment through local providers and specialists.
Though cynics may question Walgreens' intention — is the sole intention to increase medication sales? — it is crucial to remember the services offered are voluntary and treatments for mental illness do not necessarily include medication; in fact, exercise has been found to alleviate depression. Given a diagnosis, treatment options remain in a patient's hands.
Why Get Help?
The Centers for Disease Control and Prevention reports that about 25 percent of American adults have a mental illness and nearly half of all adults will develop at least one mental illness during their lifetime. Yet, both patients and the mental health system face barriers and challenges and as a result, health authorities also estimate that most people don't seek treatment. Just like some physical illnesses, certain mental pains may ease and subside over time.
Yet even in circumstances when that happens (and definitely when that does not happen), a person may want to get help in order to more quickly smooth past what may be either a bump in the road or an impossibly steep mountain.
So why get help? Researchers say people with mental disorders are prone to having or developing chronic diseases, including diabetes, obesity, heart disease, asthma, epilepsy, and even cancer. At the same time, those who are mentally ill often fail to seek out medical care and when they do get care, they often fail to follow treatment schedules or take their meds. And those with a mental illness are more likely to smoke cigarettes and abuse alcohol, which leads to unintentional injuries, including car accidents.
In other words, a mental disorder may directly affect just one person but the spiral could include others — family, friends, and even strangers simply driving down the road.
Walgreens is hoping to fill in the access gap for people, whether they know they have a mental disorder or not. Working with Breakthrough Behavioral Inc, the drugstore has begun to offer free online assessments and therapy referral service. At the same time, Walgreen pharmacists will be providing depression screenings in some states and also 24/7 secure chat services to address patients' questions and concerns related to medications.
In fact, Walgreens has set a goal to complete three million online screenings by the end of 2017 with the help of Mental Health America, a nonprofit founded in 1909 and guided by a philosophy suggesting that mental health conditions be treated long before a patient reaches a critical point.
The Walgreens' launch coincides with Mental Health Month observed each year in May. Earlier this year the company made the heroin and opioid overdose drug naloxone, also known as Narcan, available without a prescription at its pharmacies in select states.
Published by Medicaldaily.com