Depression Symptoms Less Common In Adults Who Exercise: A Non-Prescription Remedy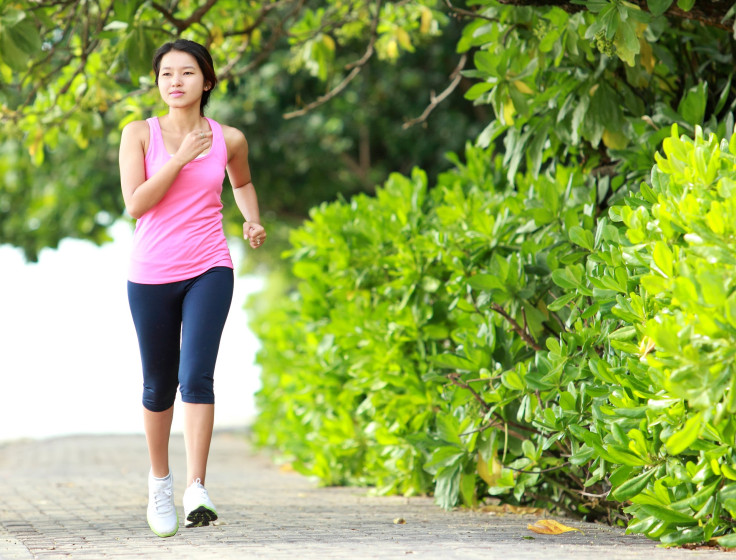 By now most of us are well aware that exercise supports our physical health in a variety of ways, however less is known about the connection between movement and depression. The relationship, a new study says, is "bi" — bidirectional, that is. For adults between ages 23 and 50, more frequent physical activity links to fewer depressive symptoms, while more depressive symptoms seems to occur with less frequent activity.
Exercise can heal you. It helps lower your weight, which in turn will benefit your heart, while it boosts levels of your good cholesterol. Exercise improves muscle strength and general endurance, helping you to feel more energetic, while many people report sleeping better after their familiar routines. One recent study even found those with better cardiovascular health between the ages of 18 and 30 performed better on a cognitive test two decades later; in fact, for every additional minute on the treadmill at the study's start, people recalled more words correctly on the memory test 20 years later.
To understand whether a connection might exist between mental outlook and exercise, a group of researchers began with the 1958 British Birth Cohort. This general population survey consists of everyone born in England, Scotland, and Wales during a single week in March 1958 who were then tracked until they reached age 50 in 2008. Sifting through all of the data from this survey, the researchers found nearly 11,000 participants with substantial information on depressive symptoms and frequency of physical activity at 23, 33, 42, and 50 years of age.
After analyzing the data, what did the researchers discover? "The relationship between activity and depressive symptoms was bidirectional, albeit more persistent during adult life in the direction from activity to depressive symptoms," wrote the authors in their study. Specifically, those who were inactive when they were 23 and remained inactive five years later showed no change in the level of mental health symptoms; those who increased their activity to three times/week, however, displayed fewer symptoms. "Such differences equate to estimated reductions in odds of depression by 19 percent," wrote the authors.
The researchers believe their study results suggest "activity may alleviate depressive symptoms in the general population and, in turn, depressive symptoms in early adulthood may be a barrier to activity." What's the take-away? Exercise is nature's cure all.
Source: Pinto Pereira SM, Power C, Geoffrey MC. Depressive Symptoms and Physical Activity During 3 Decades in Adult Life Bidirectional Associations in a Prospective Cohort Study. JAMA Psychiatriy. 2014.
Published by Medicaldaily.com