Washington Dad, Eric Emil Lehtinen, Injected 4-Year-Old Son With A Cocktail Of Drugs, Including Heroin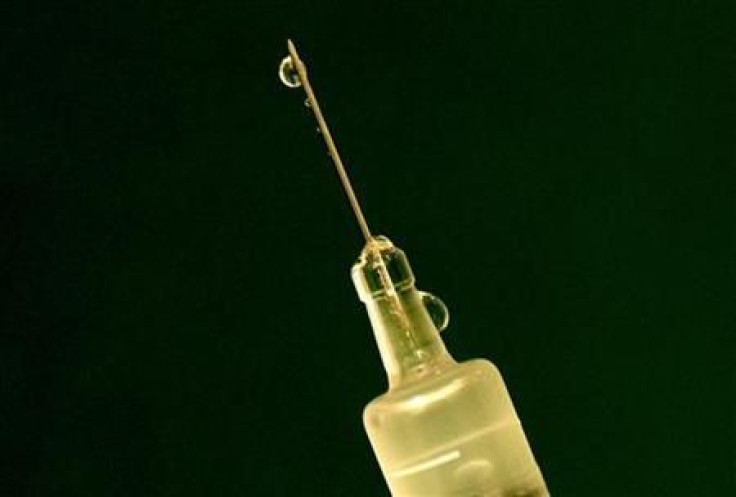 Eric Emil Lehtinen, 37, has been charged with allegedly injecting a cocktail of drugs, including heroin, into both himself and his 4-year-old son in an attempt to kill the two of them by overdose. When the mother of the young boy entered the home to pick up her son, she found both of them unconscious but still breathing. They were immediately rushed to nearby hospitals by emergency responders.
Doctors at Seattle Children's Hospital are still unsure as to whether or not the child will suffer from long-term damage due to the dangerous amount of drugs introduced into his body. Highly potent drugs including ketamine, codeine, and morphine were also found in his system.
"In 35 years as a police officer I've never run across anything like this," Redmond Police Lt., Charlie Gorman, told Q13 Fox News.
According to Gorman, the mother left her son with her husband of six years while she was out of town for a job interview. Although the two are in the middle of a divorce and Eric Lehtinen has a history with drug dealing and drug abuse, the woman said that he claimed to have quit so she felt comfortable leaving her son with him.
When she returned on Tuesday, the same day that the couple's divorce was to be finalized, she found her son unresponsive on the floor with a hypodermic needle sticking out of his chest. After firefighters were unable to regain his consciousness, he was rushed to Seattle Children's Hospital where doctors were able to revive him.
The father is being charged with first-degree attempted murder and assault on a child. He faces the possibility of at least 15 years in prison, and his bail has been set at $3 million. While searching his home, police found $12,620 in cash and seven more syringes filled with drugs.
Published by Medicaldaily.com