Washington Navy Yard Shooting: 7 Killed, As Police Pursue Three Gunmen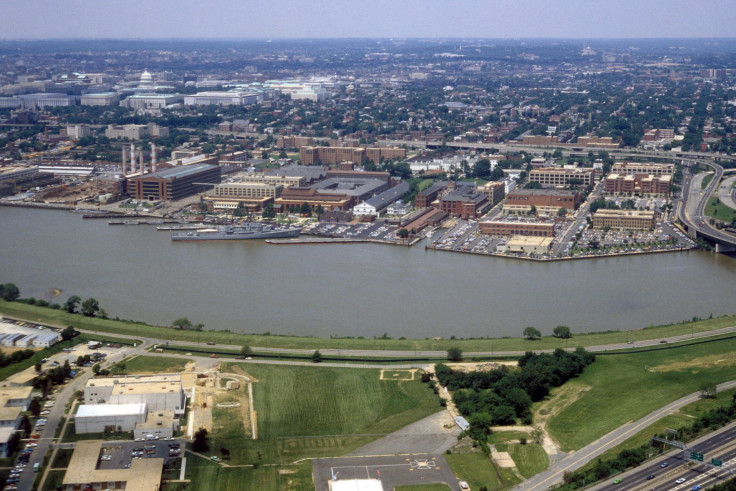 A gunman still on the loose shot eight people at the Washington Navy Yard early Monday morning in southeast Washington, D.C. Seven people have been killed, the Navy says.
The U.S. Navy reported that shots were fired at 8:20 a.m. Monday at the Naval Sea Systems Command Headquarters building on the naval base, as CBS News reported that D.C. metropolitan police confirmed four people wounded in the attack. Two of those hit by gunfire were police officers. The Navy Yard is now on lockdown with a "shelter in place" order issued by authorities as police sweep the base in search of the shooter.
Approximatetely 3,000 civilian workers and military service members work in the building, according to the Navy. D.C. police closed the 11th Street Bridge in both directions, snarling already tough morning traffic in the area. Police also closed M Street near New Jersey Avenue by 11th Street, CBS News reported.
The command base is the largest of the Navy's five system commands and is responsible for building, procuring, and maintaing the Navy's ships, submarines, and combat systems. Presently, police from multiple agencies are pursuing the gunman.
Published by Medicaldaily.com