Weight Loss Surgery Reverses Type 2 Diabetes For Some Patients, But For How Long?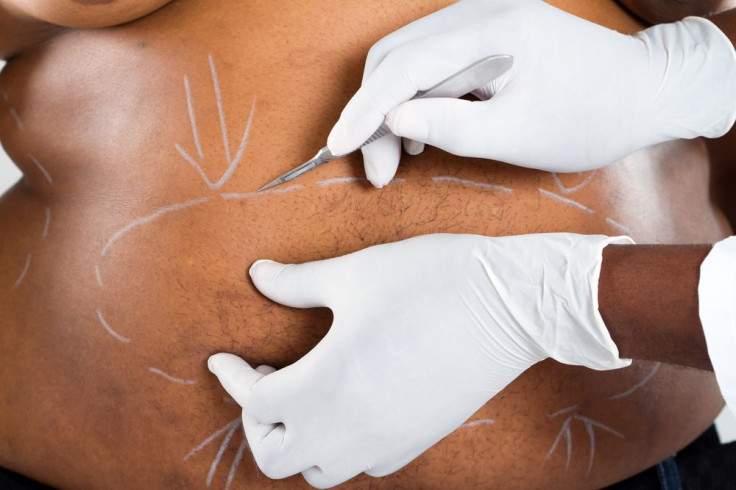 New research shows that weight loss surgery may drive type 2 diabetes into remission, illuminating a potential treatment strategy for the chronic disease that affects millions of Americans.
Dr. Sangeeta Kashyap, an endocrinologist with the Cleveland Clinic and co-author of the new study, said in a press release that the remission may last for several years, depending on what type of bariatric surgery the patient receives. "This study is a three-year follow-up. Initially, we showed that people lost a lot of weight after surgery, and for some people, that caused their type 2 diabetes to come to an end," Kashyap explained. "But no one knew how lasting that would be."
The study, which was presented at the American College of Cardiology's annual meeting in Washington, D.C., followed 150 people with type 2 diabetes and an average body mass index (BMI) of 37 — that is, seven points above the obesity limit. The Centers for Disease Control and Prevention defines normal weight as a BMI ranging from about 18 to 25.
At the start of the trial, the participants were randomly divided into three subgroups. The first group received standard medical treatment for diabetes. The second were given the same management in combination with gastric-bypass surgery. The remaining participants received standard management plus sleeve gastrectomy.
By comparing blood sugar data collected before and after these interventions, the researchers identified a clear correlation between weight loss surgery and diabetes remission. "One-third [of patients] in the gastric bypass group had remission of diabetes — meaning they had normal blood sugar control — and a quarter of the people in the sleeve gastrectomy group had remission of type 2 diabetes," Kashyap said. "These effects are real, and they're persistent for at least three years. Essentially, these patients have had a vacation from diabetes for three years."
What's more, participants who had the surgery also reported significant improvement in quality of life following the procedure. This was calculated by assessing bodily pain, physical functioning, emotional well-being, and energy levels, Health Day reported.
According to the CDC, obesity affects one-third of U.S. adults, and has been associated with a heightened risk of developing heart disease, stroke, and certain cancers. The agency estimates that the annual medical cost of the epidemic is $147 billion. Similarly, U.S. diabetes rates have soared since the 1990s, with some states reporting 100-percent increases in diagnoses.
The new findings illuminate another benefit of the surgery that hundreds of thousands of Americans undergo each year. "People who have weight-loss surgery generally feel better, happier and healthier," Kashyap told reporters.
Published by Medicaldaily.com