West Virginia Raw Milk Bill Passed: Lawmakers Celebrate With Raw Milk, Promptly Develop Stomach Illnesses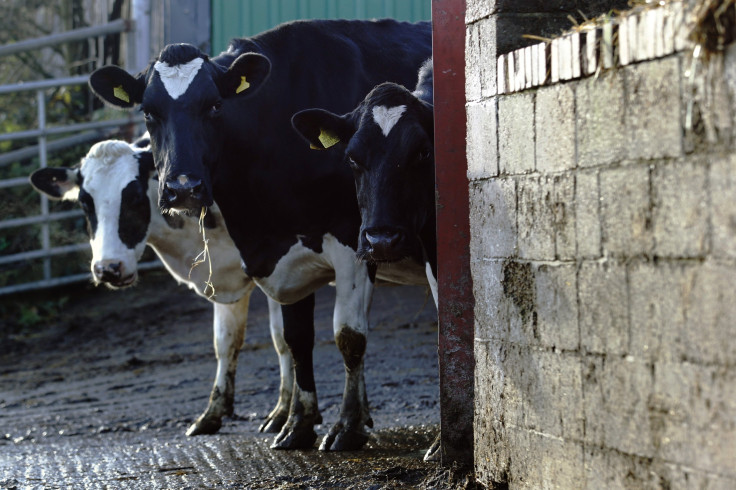 When lawmakers in West Virginia successfully passed a bill legalizing raw milk March 3, one delegate decided the proper way to celebrate was by downing glasses of raw milk. Now, some of the lawmakers who took part are battling a stomach illness, and they're confident it had nothing to do with ingesting the raw, unpasteurized milk. Though they're confident the whole situation is just a coincidence, the state's Department of Health and Human Resources has decided to conduct a thorough investigation into the matter.
Only last year, Governor Earl Ray Tomblin (D) was against raw milk legalization. However, Tomblin recognized that the new bill comes with precautions designed to ensure people's health and protect the state from liability. Specifically, people who wish to drink raw milk will have to sign a document acknowledging the potential health risks.
The state's Department of Health was alerted to the outbreak of stomach illnesses in the Capitol via an anonymous complaint alleging delegate Scott Cadle (R-Mason) was passing out raw milk in the hallways. Because the bill doesn't go into effect until late May, selling and distributing raw milk is still considered illegal. Not to mention Cadle would have still violated the law by failing to sign any health documents. Delegate Pat McGeehan, who can be seen battling symptoms during an interview with WSAZ, said the illnesses are all a coincidence, and that the source of the outbreak is a contagious stomach bug.
"There's definitely… some other colleagues that have similar symptoms that I've been experiencing," McGeehan said. "[The delegate who brought the milk in] caught me in the hallway, offered a cup to me, and you want to try to be a gentleman. I had a small sip and walked away and tossed the rest of it. I highly doubt raw milk had anything to do with it, in my case."
Regardless of whether the delegates believe the raw milk caused their symptoms, experts agree you should try to avoid drinking raw, unpasteurized milk. According to the Centers for Disease Control and Prevention, raw milk can be from cows, goats, sheep, or other animals. It doesn't go through the pasteurization process, which means harmful bacteria normally eradicated during the process, like E. coli , Salmonella , and Listeria, usually end up in the milk. While current estimates suggest less than 1 percent of milk sold in the United States is unpasteurized, the milk can make people sick with diarrhea, nausea, and other flu-like symptoms. It could even kill them.
McGeehan, who likened the taste of raw milk to eating raw oysters, believes the type of milk a person decides to drink should be their own decision, and that it shouldn't be influenced by the government. "There definitely shouldn't be a law against allowing people to do what they want within the framework of the rule of law," McGeehan added. "Just be careful."
Raw milk supporters say drinking it is more ethical for the cows involved, and that it has a higher nutritional content compared to pasteurized milk. Nevertheless, raw milk has also been at the center of a number of illness outbreaks around the U.S. in recent years , so drink with caution.
Published by Medicaldaily.com