Western Diet Rich In Meat And Dairy Can Increase Prostrate Cancer Risk, Study Says
A Western diet that is inundated with meat and dairy can increase prostate cancer risk, a new study has found.
The study, published in BJU International, has facilitated in-depth research connection between diet and chronic diseases such as cancer. The scientists behind the study made use of the data from the Spanish branch of the European Prospective Investigation into Cancer and Nutrition (EPIC) involving a survey of 15,296 men from Spain whose diets were evaluated as part of the diet-cancer link analysis.
Additional data including information about physical activity, alcohol, smoking, educational level and medical history of previous illnesses were also taken into account.
Among the men studied, 609 were found to have come down with prostate cancer symptoms during the study period spanning 17 years. Their diets were identified as Western, prudent and Mediterranean.
The Western diet consisted of large amounts of high-fat dairy items and free sugar-packed drinks, as well as processed meat, refined grains, convenience food and sauces. The prudent diet, on the other hand, was marked by a high intake of vegetables, fruits, whole grains, low-fat dairy products and juices. As for the Mediterranean dietary pattern, it focused on high amounts of vegetable legumes, boiled potatoes, fruits, olives, vegetable oil, fish and a low intake of juices.
Judging by the study findings, the researchers determined that the Prudent and Mediterranean dietary patterns had zero links to cancer while the Western diet was found to have a bearing on harmful effects on the development of aggressive tumors but not on non-aggressive tumors.
This led the researchers to the idea that replacing high-fat dietary items and processed meat with vegetables, fruits and whole grains could perhaps dim its chances of fostering prostate cancer, according to Veg News.
"Substituting the intake of Western-type diet products by products characteristic of the Mediterranean diet could also decrease the risk of other chronic diseases," the co-senior author of the study, Marina Pollán, Ph.D. of the Carlos III Institute of Health and CIBERESP in Spain, said.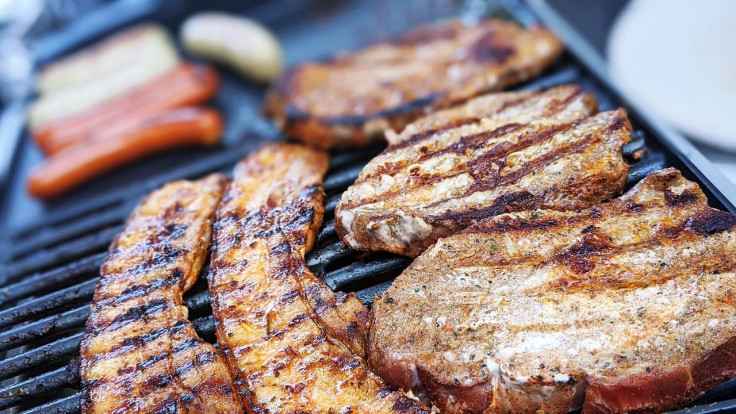 Published by Medicaldaily.com