What Do Multivitamin Deficiencies Mean For The Human Body? Maybe You Should Consider Taking Vitamins Again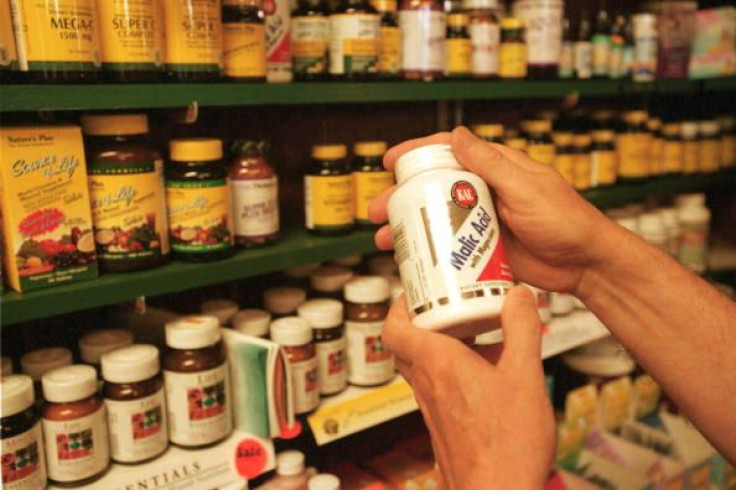 Currently, more than one-third of all Americans take multivitamin/mineral supplements, according to estimates from the National Institutes of Health. A new analysis published in JAMA has revealed that multivitamin use decreased in the U.S. between 1999 and 2012, but supplement use among American adults actually remained stable.
Researchers examined data from the National Health and Nutrition Examination Survey to look for trends in supplement use among U.S. adults through these 13 years, according to a news release.
"What are the conclusions from this new analysis? It is now well documented that more than half of U.S. adults use supplements. Physicians should include supplements when they review medications with all patients and also consider supplements when symptoms raise the possibility of a supplement-related adverse effect. It is now known that many supplements contain pharmaceutically active botanicals, which can have important clinical effects," Pieter A. Cohen, M.D., of the Cambridge Health Alliance, Cambridge, and Harvard Medical School, wrote in an accompanying editorial, the release noted.
Back in late 2013, studies came out stating that buying supplements and vitamins is just wasting money on products falsely marketed as a benefit to health, Medical Daily previously reported. Since then, some doctors have even recommended patients stop taking vitamins.
But, what happens to the body when you stop taking necessary vitamins and minerals? One long-term consequence is malnutrition, which is actually related to obesity. It sounds counterintuitive, but Americans are becoming both more obese and more nutrient deficient at the same time, according to a study from the NIH. Many high-calorie foods are empty of nutrients.
There's no doubt that the body requires vitamins. One current theory says you should get your required nutrients from a balanced diet instead of a pill, but more research will have to be done to really understand how multivitamins affect your overall health.
"Future efforts should focus on developing regulatory reforms that provide consumers with accurate information about the efficacy and safety of supplements and on improving mechanisms for identifying products that are causing more harm than good," according to Cohen.
Source: Cohen PA. The Supplement Paradox: Negligible Benefits, Robust Consumption. The JAMA Network Journals. 2016.
Read more:
Are Multivitamins Actually Good For You? Eating A Well-Balanced Diet Is Important
The Truth About Vitamins: Are They Actually Making Us Healthier?
Published by Medicaldaily.com