What Does Smoking Do To Your Body? Lighting Up Hurts Your Heart, Study Says
The list of health problems associated with smoking cigarettes is well documented. Now, new research out Tuesday links smoking to thicker heart walls and decline in its pumping ability.
Past research has shown smoking affects the overall health of the heart, possibly leading to heart failure even in those without cardiovascular diseases. However, how exactly cigarettes cause these issues had remained unclear.
The latest study, published in the journal Circulation: Cardiovascular Imaging, analyzed data from 4,580 people who participated in the Atherosclerosis Risk in Communities (ARIC) Study. The participants were aged 75.7 years on average and had undergone an echocardiogram — a type of ultrasound test to create photos of the heart's chambers, valves and the blood vessels. They did not show apparent signs of cardiovascular diseases.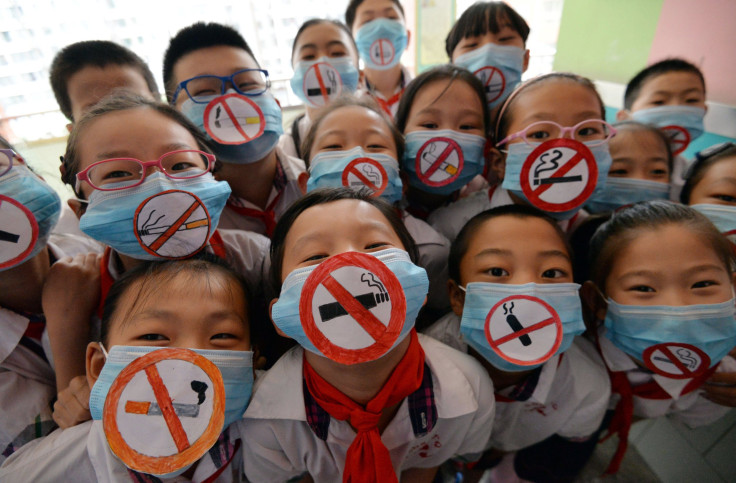 The analysis showed that higher rates of cigarette exposure — how much and how long people smoked throughout their life — were associated with higher heart damage. Even after taking into account factors such as age, race, body mass index, blood pressure, diabetes and alcohol consumption, the results showed that current smokers had thicker heart walls and reduced pumping function, compared with those who never smoked or were former smokers.
"These data suggest that smoking can independently lead to thickening of the heart and worsening of heart function, which may lead to a higher risk for heart failure, even in people who don't have heart attacks," Wilson Nadruz Jr., lead author of the study and research fellow at Brigham and Women's Hospital in Boston, Massachusetts, said in a statement.
Senior author of the study Scott Solomon noted the effects of tobacco smoking on the heart can be reversed once a person stops smoking.
"The good news is that former smokers had similar heart structure and function compared with never smokers," Solomon, a professor of medicine at Harvard Medical School and Brigham and Women's Hospital, said. "This suggests that the potential effects of tobacco on the myocardium might be reversible after smoking cessation."
According to Centers for Disease Control and Prevention, an estimated 40 million American adults currently smoke cigarettes. It is the leading cause of preventable diseases and death in the country — over 480,000 deaths each year, which is one of every five deaths. Furthermore, over 16 million Americans have smoking-related diseases.
Published by Medicaldaily.com