What Does Your Sweat Say? New Wearable Device Could Tell When You're Ovulating, Dehydrated, Stressed, Depressed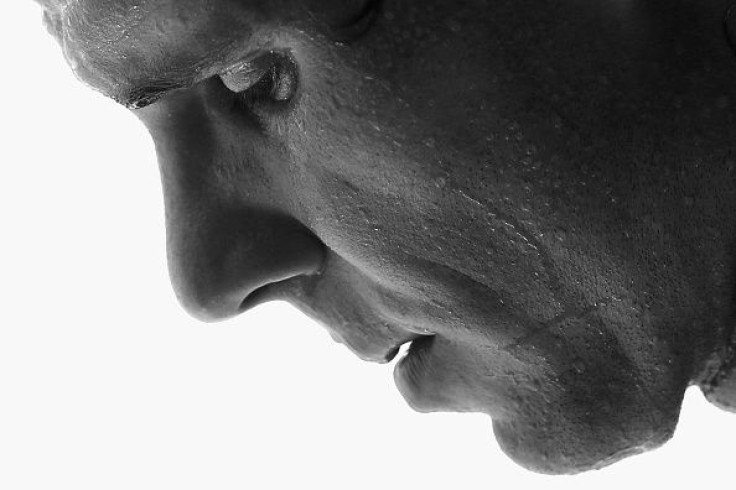 Wearable fitness trackers are currently a vast market within the technology industry. Brands like Fitbit and Jawbone offer users insight into their daily steps, heart rate, and quality of sleep — but can a device tell you even more?
Sweat contains vital information about your health, and can provide important clues to a number of conditions, including: when you're ovulating, dehydrated, depressed, stressed, if your muscles are cramping, or if your cholesterol is too high. Cincinnati-based startup Eccrine Systems is currently working on a line of wristbands, headbands and skin patches that will read markers and diagnose health conditions based on secreted sweat, The Washington Post reported.
"The whole goal is non-invasive measure of bio-molecules that can inform us about physical functions and dysfunctions and medical conditions," Robert Beech, chairman and co-founder of Eccrine Systems, told the Post. "The goal is not to have to stick needles and catheters into people. In the context of daily life, work, sleep, play, the goal is to have a window into the current physiological status of the wearer."

Eccrine's cutting edge technology system will measure and transmit data about human sweat wirelessly via a transceiver to a smartphone or tablet in real time.
Beech told The Post that Eccrine is about 18 months from producing its first wearable, but did not specify if it will be in the form of a wristband, headband or skin patch. He also explained that the science of sweat is still in the early stages.
"If you are going to tell people that they are okay, you better be right about that," Beech explained. "And if you are going to tell them to stop and go do something, you better be right about that, too."
Three years ago, Eccrine was launched by the Air Force and the University of Cincinnati in an effort measure the health status of soldiers through sweat detection.
Read more:
Sweat It Out! 5 Surprising Health Benefits Of Sweating That Actually Don't Stink
The Sweat Set: What Causes Some People To Sweat More Than Others?
Published by Medicaldaily.com