Jawbone Sues Fitbit, Former Employees For Allegedly Stealing Privileged Information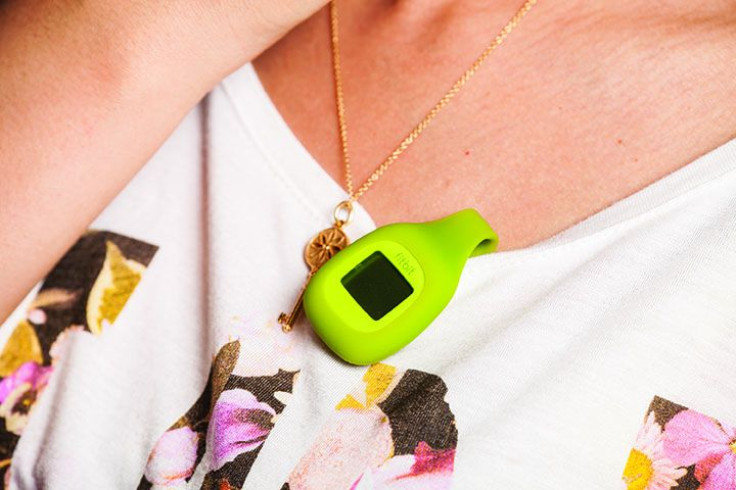 Jawbone and Fitbit dominate the fitness tracker market — but is Fitbit getting ahead of its competitor by using their plans and market research against them? Jawbone seems to think so.
On Wednesday, the NY Daily News reported Jawbone filed a lawsuit against Fitbit in Superior Court in San Francisco, the city where both companies are based. Jawbone also named five of their former employees Fitbit poached in the beginning of the year. Jawbone believes these employees have been sharing privileged information, including details of the company's plans, products, technology, and market research.
While it's not illegal to poach employees — it more so requires "caution and a certain degree of finesse," INC says — Jawbone is convinced this approach made it possible for Fitbit to acquire insider knowledge and information regarding all of its devices, not just their trackers; the company sells headsets and speakers, too. Ultimately, Jawbone is seeking damages, as well as a formal court order for former employees to stop sharing their secrets.
Fitbit has not yet replied to the lawsuit, leaving the public only with Jawbone's "bare allegations," Sheryl Jaffee Halpern, head of labor and employment at Much Sheilist, P.C., told Bloomberg.
Bloomberg's Stephanie Ruhle paged through Jawbone's 30-page claim and finds, if proven, Jawbone's former employees were behaving questionably even before they left. The employees were allegedly requesting confidential meetings, taking files out of the building, and passing information between their personal email accounts.
But like INC, Halpern told Bloomberg there's nothing wrong with Fitbit hiring employees away from Jawbone, especially in California where there are no lawful non-competes. Though this could change depending on what the employees' motivations were.
"If they were gathering information in the course of performing their regular job duties on a day-to-day basis, [there's] certainly nothing wrong with that," Halpern said. "But if they were gathering intelligence and confidential information with the intention to use it in their new employment — that would certainly be something that we would understand Jawbone would be concerned about."
Jawbone's argument is strengthened by the fact Fitbit filed just this month for an IPO worth $100 million. The idea is if Fitbit had competitor information, they could make and sell similar products (maybe produce fewer rash-causing bands), increase their revenue, thus file for an IPO.
That employees may be selling trade secrets could also be a reflection of Jawbone's current policies. Ruhle speculated some new businesses make mistakes and don't protect their information as well as they should, to which Halpern said this is something she sees time to time. However, Halpern cited Jawbone's claims to have taken a number of protective steps, including asking new employees to sign confidentiality agreements.
She concluded: "The question will be what else they did to protect that confidential information from being revealed to the public and competitors."
Updated | Fitbit has issued the following statement: "As the pioneer and leader in the connected health and fitness market, Fitbit has no need to take information from Jawbone or any other company. Since Fitbit's start in 2007, our employees have developed and delivered innovative product offerings to empower our customers to lead healthier, more active lives. We are unaware of any confidential or proprietary information of Jawbone in our possession and we intend to vigorously defend against these allegations."
Published by Medicaldaily.com