What You Should Know About Tainted Alcohol Before Traveling To Mexico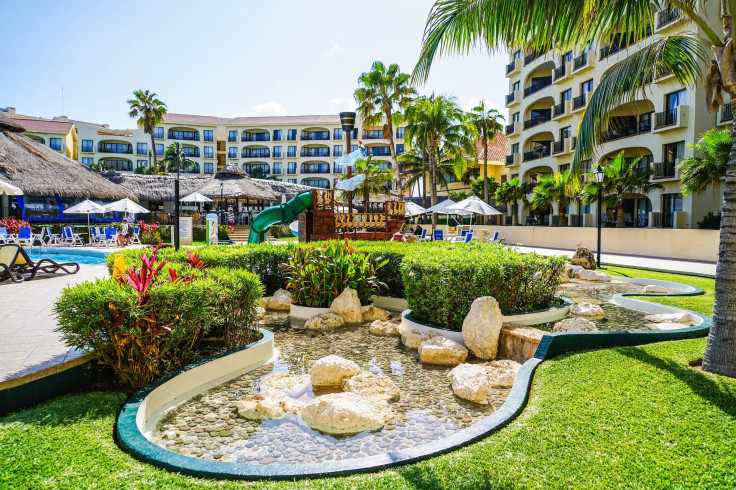 Travelers often flock to Mexico to unwind with fruity drinks by the water, but reports of tainted alcohol may cause many to rethink their summer vacation plans. The U.S. State Department updated its travel warnings following reports of people blacking out after consuming allegedly tainted alcohol. On its website, the agency writes, "There have been allegations that consumption of tainted or substandard alcohol has resulted in illness or blacking out. If you choose to drink alcohol, it is important to do so in moderation and to stop and seek medical attention if you begin to feel ill."
Read: How Alcohol Abuse Affects Women Differently Than Men, From Greater Risk Of Anxiety To Heart Problems
In January, 20-year-old Abbey Conner from Wisconsin died after drinking alcohol while on a family vacation, according to the Milwaukee Journal Sentinel. Conner was found unconscious in a pool and the newspaper reports she was flown to Florida but taken off life support after being pronounced brain dead. The newspaper reports that there are numerous instances of travelers complaining of sickness, blackouts and injuries while drinking at resorts in Cancun and Playa del Carmen.
The causes of the episodes are unclear, with some linking them to cocktails laced with drugs or counterfeit alcohol. A report released this month from Mexico's Department of Health indicates that 5.3 million liters of illegal alcohol have been obtained by the government between 2010 to 2017.
While this doesn't mean you should forego traveling to Mexico, extra caution should be taken, especially while drinking. Here are three things you can do to make sure your Mexico holiday is safe:
Always Watch Your Drink
Keep an eye on your beverage from the very beginning, which includes watching the bartender mix your drink and having a trusted friend hold it when you step away. "Traveling or not, consumers should always be aware of what is being put in their glasses before they consume it," Beth Godlin, president of Aon Affinity Travel Practice, a company that offers insurance programs to travel companies, told USA Today. "Ask the bartender to open bottles in front of you, and avoid drinks that involve pouring from a tap or pre-mixed bottles."
BYOB
You might have to pay a cork fee, but Kimberly Seay, nurse and director of assistance at Allianz Global Assistance USA, believes it's worth the extra cost. She recommends purchasing alcohol duty-free at the airport as bottles at bars could be re-filled with bad alcohol.
Read: Here's Why You Vomit After Drinking Alcohol And How To Feel Better After Getting Sick
Check Your Bottle
According to the Journal Sentinel, the Mexican Federal Commission for Protection Against Health Risks advises to check beer bottle caps to ensure it was properly sealed. Other measures include ensuring that labels are well placed, aren't placed over previous labels, and are glued horizontally (as most are by manufacturers). Turning the bottle upside down and checking for sediments can indicate bootleg alcohol.
See Also:
Energy Drinks And Alcohol Make You More Drunk, But Only In Your Mind
Drinking Alcohol In Moderation May Lower Your Risk Of Certain Heart Conditions, According To Study​
Published by Medicaldaily.com