White House: COVID-19 Vaccination Requirement 'No Longer Necessary' For Travelers, Federal Employees
The administration under U.S. President Joe Biden has made another bold move in its fight against the COVID-19 pandemic and eagerness to return to normalcy. The White House just announced a big change to its public health approach to the ongoing but steadily dwindling health crisis.
On Monday, the White House formally announced its move to terminate the COVID-19 vaccination requirement for air travelers and federal employees, explaining that the changes in the overall situation should reflect in the public health guidance implemented across the country.
"Today, we are announcing that the Administration will end the COVID-19 vaccine requirements for Federal employees, Federal contractors, and international air travelers at the end of the day on May 11, the same day that the COVID-19 public health emergency ends," the White House said in a press release.
As previously reported, the U.S. will officially end its public health emergency declarations on May 11, prompting big changes in how the country will continue fighting the pandemic moving forward. Part of which is for people to pay for Covid testing and vaccination out of their pockets since private insurers and Medicare would no longer cover them.
In the White House's latest press statement, it acknowledged how the vaccination requirements helped ensure the safety of everyone, especially those in the healthcare and education sectors, amid the pandemic. The federal government even achieved 98% compliance with its vaccination requirements among its workforce.
The government previously imposed vaccination requirements on international travelers visiting the country to hamper the spread of new variants. Last month, the U.S. Centers for Disease Control and Prevention (CDC) adjusted its vaccination requirement for travelers heading to the U.S. The agency still required visitors to be fully vaccinated to be granted entry. But instead of the two-dose series, a single bivalent dose would already suffice.
On May 11, the requirement would no longer be effective based on the White House's latest update. This does not mean that the government no longer believes in vaccination as an effective tool in preventing transmissions; the White House is simply adapting to the changes that came with the overall improved immunity of the population, either through vaccination or previous infection.
"While vaccination remains one of the most important tools in advancing the health and safety of employees and promoting the efficiency of workplaces, we are now in a different phase of our response when these measures are no longer necessary," the White House stated.
The U.S. Travel Association quickly reacted to the policy change, telling USA Today in a statement that the Biden administration's decision "eases a significant entry barrier for many global travelers." The organization also recognized that this could signal an increase in international arrivals in U.S. airports.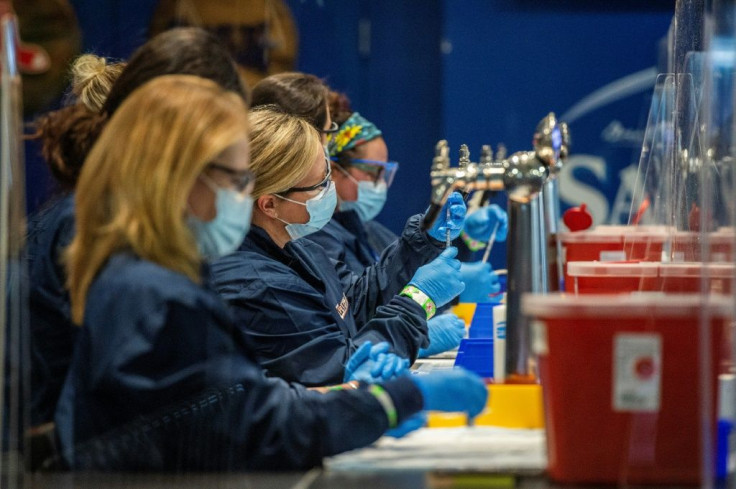 Published by Medicaldaily.com