White House Uses Adorable Cat Memes, Dancing Geese GIFs To Attract Youth To Obamacare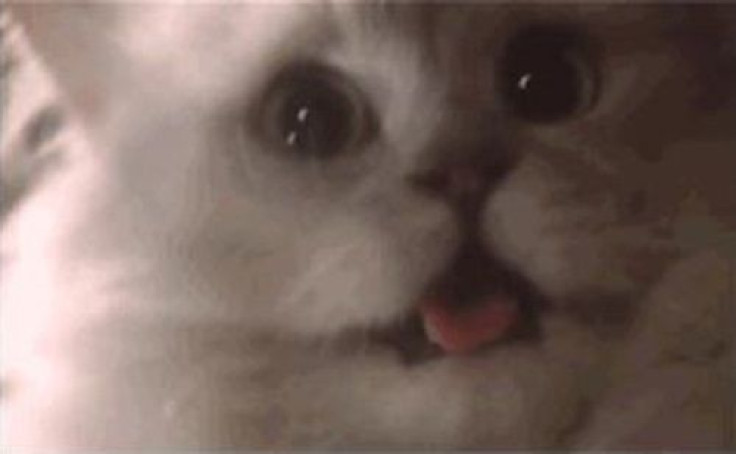 Enrollment in the Affordable Care Act's Insurance Exchanges just hit five million, yet President Obama's administration knows that the exchanges are missing out on a crucial demographic: young people. Obama appeared on Zach Galifianakis' comedy show, Between Two Ferns, last week to try to engage young people. Now the White House has turned to Internet GIFs and memes to attract young people.
"Vote for your favorite reason (and GIF) to get covered," the site says. The March 31 deadline to enroll is fast approaching, and government officials have been scrambling to get younger adults to enroll, as the success of the Affordable Care Act — or Obamacare — rides on young people's premiums balancing the costs of insurance for older adults. Current estimates, though, point to about 25 percent of the enrollment population comprising young adults — far from the 38 percent goal expected by the end of the month.
The GIFs and memes, which include the first lady Michelle Obama dunking the mini basketball, adorable cats, and a dancing goose, are set up in a bracket — labeled the "ACA Bracket." In a video, University of North Carolina basketball coach Roy Williams and University of Connecticut coach Geno Auriemma say, "We know what you're up to right now. You're filling out your brackets and getting ready to watch some non-stop basketball madness. But we've got a different bracket we want you to check out. It's got the sweet 16 reasons you should sign up for health insurance."
If you're uninsured and would like to sign up, you can go to HealthCare.gov or WhiteHouse.gov/ACAbracket.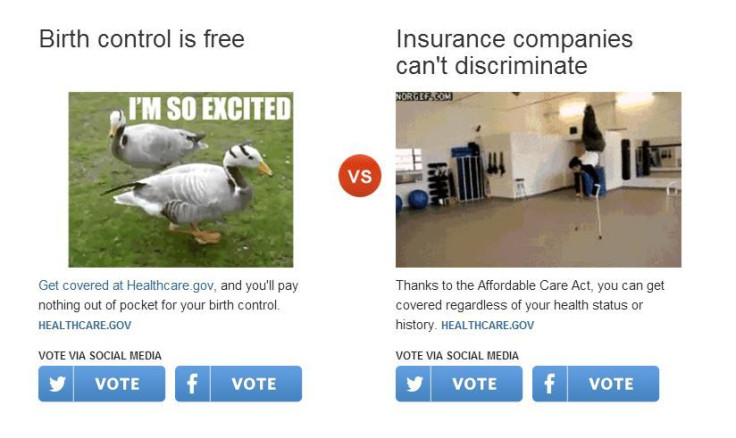 Published by Medicaldaily.com